Prof Maurizio Carbone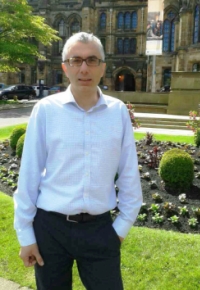 Professor of International Relations and Development; Jean Monnet Chair of EU External Policies (Politics)
telephone: 0141 330 3039
email: Maurizio.Carbone@glasgow.ac.uk
Office Hours: Thursday 11.00-13.00
Biography
Maurizio Carbone is Professor of International Development and holds the Jean Monnet Chair in EU External Relations in the School of Social and Political Sciences at the University of Glasgow. He has previously taught at the University of Pittsburgh, Carnegie Mellon University, Duke University and has held visiting research positions at the University of Cambridge, Sciences-Po (Paris), European University Institute, University of Canterbury (New Zealand), Université Libre de Bruxelles (Belgium), and University of Trento (Italy). He has also worked for the European Commission in DG Development between 2001 and 2004.
His main research interests are on the external relations of the European Union, foreign aid, the politics of international development, as well as European and Italian Politics. Dr. Carbone has published, inter alia, in Global Governance, Journal of Contemporary African Studies, Journal of European Integration, Journal of International Development, Third World Quarterly, and West European Politics. Among his recent books are the following: The European Union and International Development: The Politics of Foreign Aid (Routledge, 2007), Policy Coherence and EU Development Policy (ed., Routledge, 2009). At the moment he is working on a book on the relations between the European Union and Africa (ed., Manchester University Press, 2012) and on the evolution of EU development policy (Oxford University Press, 2012/2013).
Research Interests
European Union External Relations
EU development policy
EU trade and development
EU-Africa
EU-Pacific
International Development
Foreign Aid
Civil society and NGOs
European and Italian Politics
Italy's foreign policy
Italy's development cooperation
Italy and Africa
Grants
"European integration and the EU's relations with the developing world", Jean Monnet Programme, the European Commission, September 2010-August 2013; € 43,859.


"Making foreign aid more effective: donor coordination and the EU's role in sub-Saharan Africa", Carnegie Trust of Scottish Universities, for, April-May 2011; £2,200.


"Making foreign aid more effective: donor coordination and the EU's role in sub-Saharan Africa", Robertson Bequest, for fieldwork in Eastern Africa, November-December 2009; £1,500.


"Making foreign aid more effective: donor coordination and the EU's role in sub-Saharan Africa", Adam Smith Research Foundation, for fieldwork in West Africa, May-June 2009; £1,000.


European Commission's Office in Scotland, for lecture series and workshops on 'The European Union in the International Arena', January-December 2009; £4,542.


Political Studies Association (PSA), for international symposium on "The Lisbon Treaty and the Future of Europe", University of Glasgow, December 2007; £3,500.
Undergraduate Teaching
The Politics of European Union
Postgraduate Teaching
Aid & Development
The European Union in International Politics and Development
Other Roles
Director, Postgraduate studies (research programme)
Director, Scottish Jean Monnet Centre of European Excellence (SJMC)
ECPR Departmental Representative
Additional Information
FORZA REGGINA!