Professor Ik Siong Heng
Professor (Physics and Astronomy)
Research interests
Dr Heng performs research at the forefront of fundamental physics with observations that will uncover the mysteries that lie in the darkest, densest regions of the Universe. His main research focuses on transient gravitational wave detection and the use of transient gravitational wave signals as probes for a variety of astronomical phenomena. Sources of transient gravitational waves include merging binary neutron stars and core-collapse supernovae. Dr Heng has been working in the gravitational wave field since 1995 and is currently co-chair of the Burst Analysis Group in the LIGO Scientific Collaboration. In this role, he coordinates ongoing searches for gravitational wave signals in data acquired by the LIGO (USA), GEO 600 (UK-German) and Virgo detectors. Dr Heng develops novel techniques for extracting astrophysical information encoded gravitational wave signals. He is also involved in searches for gravitational waves associated with astronomical observations in the electromagnetic spectrum (eg. optical, radio, X-ray and gamma-ray frequency observations) and investigates the use of gravitational waveforms predicted by numerical relativity simulations to enhance gravitational wave data analysis. Dr Heng actively seeks opportunities to apply his gravitational wave expertise to problems in other areas. He has a strong track record on Knowledge Exchange, collaborating on projects which create impact in the medical, environmental and defense sectors.
All publications
Number of items: 185.
2017
2016
2015
2014
2013
2012
2011
2010
2009
2008
2007
2006
2005
2004
2003
2002
This list was generated on Wed Sep 20 21:32:07 2017 BST.
Number of items: 185.
Articles
Conference Proceedings
This list was generated on Wed Sep 20 21:32:07 2017 BST.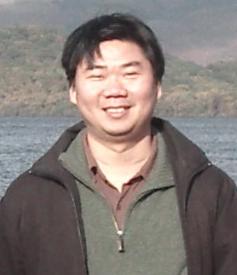 R252C Level 2, Physics & Astronomy, Kelvin Building, Glasgow G12 8QQ