Dr Ik Siong Heng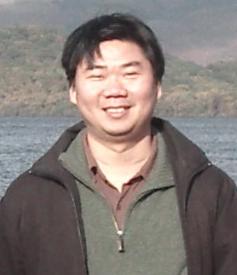 Lecturer (Physics and Astronomy)
telephone: 01413306406
email: Ik.Heng@glasgow.ac.uk
Dr Heng has been performing research on the analysis of data from gravitational wave detectors since 1995. His main research focuses on searches for short bursts of gravitational waves with unmodelled waveforms. Sources of such signals include merging binary neutron stars and core-collapse supernovae. As a member of the Burst Analysis Group in the LIGO Scientific Collaboration, he contributes to the ongoing search for gravitational wave signals in data acquired by the LIGO (USA) and GEO 600 (UK-German) detectors. He is also interested in the use of data analysis methods that combine data from multiple detectors in an effort to increase signal strengths and, thus, their detectability. In addition, he is involved in searches for gravitational waves associated with astronomical observations in the electromagnetic spectrum (eg. radio, X-ray and gamma-ray frequency observations). He is also interested in the use of gravitational waveforms predicted by numerical relativity simulations in gravitational wave data analysis.
Number of items: 96.
2012
2011
2010
2009
2008
2007
2006
2005
2004
2003
2002
This list was generated on Wed May 22 12:00:10 2013 BST.
Research Students
Edward Bloomer
Mikel Bastarrika
Colin Gill
Erin MacDonald
R Santiago Prieto
Research Assistants
Undergraduate Lectures
Circumstellar Matter I AA04H
Statistical Astronomy AB12M
Solar System Physics I A1
Key positions of responsibility held in collaborative research
chair of CBC follow-up review sub-committee
co-covener of Externally Triggered sub-group
Burst Liaison to Neutron Stars working sub-group
Chair of review sub-committee for coherent Waveburst analysis
chair of review sub-committee for LIGO-Virgo S6/VSR2 burst analysis
co-chair of Integrated Large Infrastructure for Astroparticle Science (ILIAS) N5 Working Group 2 (Joint European Data Analysis)
Organising committee of major conferences
Member of Organising Committee for the Amaldi 2011 meeting in Cardiff, Wales
Chair of Local Organising Committee for the 2nd Gravitational Waves meeting in Tobermory, Scotland
Member of Organising Committee for the Amaldi 2011 meeting in Cardiff
Member of Local Organising Committee for the Amaldi 2009 meeting in New York
Member of Local Organising Committee for National Astornomy Meeting 2010 in Glasgow
Plenary & invited talks at international conferences
Intvited speaker at 2nd Gravitational Waves meeting in Tobermory, Scotland, 2012
Invited speaker at Gravitational Wave Bursts: Astrophysics, Data Analysis and Numerical Relativity workshop in Chichen-Itza, Mexico, December 9-11, 2009
Invited speaker at AIGO Conference 22-24 February, 2010
Invited talk to present results on behalf of the LIGO Scientific Collaboration at Sixth ILIAS Annual meeting in Dresden, Germany
Plenary talk at European Graduate College Meeting, Gif-sur-Yvette, France, 2005
Seminars
International Centre for Radio Astronomy Research, University of Western Australia
International Centre for Radio Astronomy Research, University of Western Australia
Department of Physics, University of Western Australia
Seminar at the Cardiff University
Seminar at Department of Physics, University of Western Australia
Participation in national & international policy and consultative committees
Member of the LIGO Scientific Collaboration Council
Member of the LIGO Scientific Collaboration Burst Review Committee
Committees of learned/professional societies
Committee member of IOP Gravitational Physics Group
Administration
School
A1 Lab Head
A2 Lab Head
Advisor
Astronomy Exam Committee Member
Colloquia
Quality Assurance Officer
Recruitment Committee Member
School Disability Coordinator
Teaching Committee Member