Recent Events - Students and ECR
‌‌November 8th, 2016 - PGR Careers Advice Session

This session was arranged to provide careers advice to current PGR students in the School, and more widely across the College of MVLS. Two recent PhD graduates gave presentations on their post-study career paths and answered questions, with a third presentation showing routes into industry from the NHS. These were followed by a talk on the services available to research students from the ‌University's Career Service, and and 'Golden Ticket' career planning exercise by the University's PGR and ECR adviser, Mrs Katrina Gardiner.

November 2nd, 2016 - Confidence and Leadership Roadshow
Join us for The Confidence and Leadership Roadshow on Wednesday, 2nd November 2016 in the Senate Room at either 10am or 1pm for the Confidence session. This roadshow comprises three 60 minute sessions designed to build confidence and leadership and help you to achieve your goals. Topics covered include guidance on how to build confidence and leadership, feel empowered and able, and increase positivity and decision making.
Register here!
February 26th, 2016 - Getting published in Science - hints and tips from an insider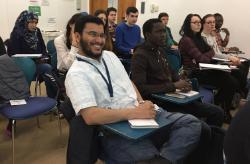 ‌
This seminar aimed to lift the lid on the editorial process and includes hints and tips for preparing and submitting a research paper, persuading editors to publish it, surviving the peer-review process, and developing long-term publishing strategies.
Dr Hilary Hamnett is a lecturer in toxicology in the School of Medicine. As an insider in scientific journal publishing for the past seven years, she has handled several thousand manuscripts from submission to publication. This has included overseeing the peer-review process, doling out rejections and acceptances, and editing and proof-reading.
June 22nd, 2015 - Resilience! Talking about life, research and planning for the future
A one-day workshop organised at the dental school for the SOMDN early career researchers. Read the full storify here.
This roadshow comprises a series of 60 minute sessions designed to build confidence and leadership and help you to achieve your goals. Topics covered include guidance on how to build confidence and leadership, feel empowered and able, and increase positivity and decision making.

Women In Research Network (WIRN)
The Women In Research Network is an initiative supported by the Chancellor's fund, awarded to Dr Jennifer Logue and colleagues in ICAMS applied for the College of Medical, Veterinary, and Life Sciences.
Though the network was originally aimed at female colleagues, everyone is encouraged to attend this event. People with mentoring roles, caring responsibilities or involved in gender equality initiatives may find the event of particular interest.
June 21st, 2016 - Dr Sara Shinton - Succesful Networking [training session]
"Networking is an uncomfortable process for many of us, particularly if we associated it with the cynical manipulation of others to our own ends. Yet when we listen to the stories of successful people, a common theme is the access to opportunities from others (or "luck" as it's often described). This session will look at the role that our networks can and should play in our career success and help you to get more from your network without selling your soul."
Read our storify of the day here


March 8th, 2016 - Prof Andrea Nolan
Professor Nolan is Principal and Vice Chancellor of Edinburgh Napier University. She was formerly Senior Vice-Principal and Deputy Vice Chancellor, as well as Dean of the Faculty of Veterinary Medicine, at the University of Glasgow. Professor Nolan, who was the first woman to ever be appointed to a Vice Principal role in the University will speak about her pathway to leadership. The event commemorated International Women's Day and staff of all genders are encouraged to attend.
Post-talk presentation: University Communications and Public Affairs Office followed by group discussion covering personal publicity and "identity" both externally and internally within the University, including online profiles and social media.
January 26th, 2016 - Prof Jane Norman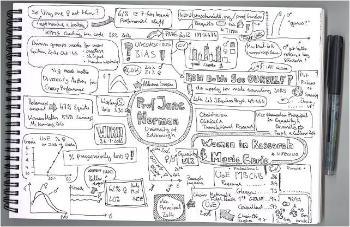 ‌Prof Norman is Professor of Maternal and Fetal Health, Director of the Edinburgh Tommy's Centre and Vice Principal, People and Culture at the University of Edinburgh where she has oversight of the University strategy and performance in the area of equality and diversity.
http://www.ed.ac.uk/principals-office/vice-principals-smgt/thematic-vice-principals/norman
http://www.crh.ed.ac.uk/professor-jane-norman/

Post-talk discussion: fellowships and funding. This will cover a wide range of issues from having confidence to apply and the role of mentoring, pressure to apply for researchfunding from non-traditional research positions (e.g. teaching posts), to funding targetted at those who have taken career breaks or worked part time.
Doodle on the right by Dr Matthis rielhe - available on his blog along with further doodles from the WIRN series.
November 26th, 2015 - Dr June McCombie MBE.
Dr McCombie is a Senior Researcher in Chemistry at Nottingham. In 2013 she was awarded an MBE for her work on the Institute of Physics' Widening Participation/Diversity programme and particularly her Chairmanship of the Juno project from 2008-2012. The Juno Project rewards university physics departments which address the under-representation of women in their employment. Dr McCombie has also been a member of the Institute of Physics Diversity and Inclusion Committee for over ten years.
Post talk discussion: challenges of moving locations in order to progress in academic careers - is this still expected? How can this be managed with partners careers, family or caring commitments and the current financial constraints of house/rental prices?
Events for staff and career progression
October 24th, 2016 - Developing mentoring solutions for the School - workshop

This workshop described existing mentoring opportunities available to SOMDN staff, and presented case studies / best practice in the school and outwidth.
Attendees had an opportunities to network, and took part in an active session to explore the wants and needs for mentoring in the school.
A specific output to the workshop is a map of proposed directions mentoring in the SOMDN.
Who attended: SOMDN staff interested in mentoring, in mentee or mentor capacities.
December 10th, 2015 - Promotion workshop for staff in the School

Mr David Tedman, head of CMVLS Human Resources, explored the key considerations to make before applying, and reviewed the current criteria for promotion.
Support group meetings
Peer support group meetings - Part time staff & staff on maternity or carer leave
Are you part-time, thinking of changing to part-time or returning from a period of maternity/ parental leave?
Are you on leave and returning to work for "keep in touch days"?
This is an informal support group, providing an opportunity for support and discussion as well as hearing from selected invited speakers.
Lunch will be provided and children are welcome. Meeting days will vary to in order to suit as many as possible.
Contact: Dr Catherine Hankey (catherine.hankey@glasgow.ac.uk) and Dr Carol Ditchfield (carol.ditchfield@glasgow.ac.uk)
Next meeting - Monday June 13th 12.30 pm Hugh Fraser Seminar Room, WMSB - register here
David Tedman Deputy Head of HR MVLS will speak at this meeting and answer queries relating to part time and leave issues.


Postgraduate Club
The club is an informal gathering of MVLS postgraduate students, aiming to let students share their experience, gain knowledge, skills throughout their study period, while getting to know each other!
It is run by students and all PG MVLS student at any year of study are welcome
Contact: Ms Wesam Alyahya (w.alyahya.1@research.gla.ac.uk) and Susana Palma (s.palma-duran.1@research.gla.ac.uk)
Social Events
The MVLS PGT Halloween Spooktacular - Queen Margaret Union, Friday 28th October from 7pm
PG students are invited to the first of our social events for 2016-17, the Halloween Spooktacular. The event will take place on Friday 28 October 2016, from 7pm at Queen Margaret Union, hosted by MVLS Graduate School.
A programme of events is available here: http://www.gla.ac.uk/colleges/mvls/graduateschool/currentstudents/postgraduatetaught/socialevents/
Please RSVP to tracy.maxwell@glasgow.ac.uk
The New Lister Building Staff & Student Quiz - Monday 27th June at 12.30pm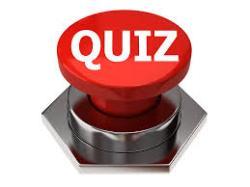 There will be a quiz held for staff and students of New Lister, on , which coincides with the 2nd anniversary of the official opening of the New Lister Building. Please come along and join us. Lunch will be provided.


The MVLS PGT Barbecue - Garscube Sport Complex, Wednesday June 22nd, 12-5pm
This event is free and open to all Postgraduate Taught Students within the College of MVLS - transportation, food and outdoor activities included!
Registration here