The John Galt Society
The John Galt Society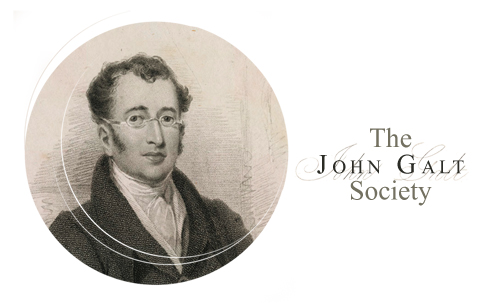 ‌
Welcome to the John Galt Society which exists to promote the appreciation and study of the life and works of this great Scottish writer and pioneer of Canadian development (1779-1839).
Our site is a work in progress, and is soon to have:
· a timeline of significant events in his life;
· a brief biography;
· a bibliography of his works and a selected bibliography of works about him;
· news of forthcoming events, new editions, papers, essays and other material relevant to Galt.
· links to social media sites including a Twitter profile.

Membership of the Society costs £10 per year for both individuals and organisations. If you would like to join please contact our Secretary, Ian McGhee, at arts-johngaltsociety@glasgow.ac.uk.