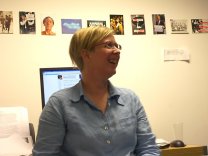 R331 Level 3, TFTV Studies, Gilmorehill Halls, Glasgow G12 8QQ
Professor Deirdre Heddon
Professor of Contemporary Performance (Theatre, Film and Television Studies)
Dean of the Scottish Graduate School for the Arts & Humanities (Arts Administration)
‌
My doctoral research focused on feminism and live art and my commitment to contemporary performance and theatre practices persists. Significant publications include Devising Performance: A Critical History (Palgrave Macmillan 2005), co-authored with Jane Milling, Autobiography and Performance (Palgrave Macmillan 2008), The National Review of Live Art 1979 - 2010: A Personal History - essays, anecdotes, drawings and images (New Moves International 2010), Histories and Practices of Live Art, co-edited with Jennie Klein (Palgrave Macmillan 2012) and It's All Allowed: The Performances of Adrian Howells, co-edited with Dominic Johnson (Intellect and LADA 2016).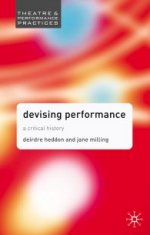 Another enduring interest has been walking aesthetics, with the publication of numerous articles alongside practice-based research (see, for example, Walking, Writing and Performance: Autobiographical Texts, ed. Roberta Mock (Intellect Books 2009) and walks.wordpress.com/, walkinglibraryproject. wordpress.com/, walkinginterconnections.com/) This focus on walking has led to my latest research project, a study of the relationship between forests and performance. My monograph will be part of a new series which I am co-editing with Professor Sally Mackey, Performing Landscapes (Palgrave Macmillan).
walkinglibraryproject.wordpress.com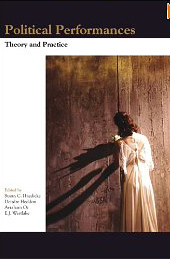 2015: PI, Creative Scotland, £15,000

2014: Scottish Funding Council (PI) £1,800,800

2014: CI, AHRC Connected Communities Festival, £25,000

2014: PI, AHRC, Being Human Festival, £1,500

2013: AHRC DTP Scotland (PI) £16,200,000

2013: CI, AHRC Connected Communities, £31,744

2013: PI, AHRC Skills Development £40,000

2012: AHRC Collaborative Doctoral Award £54,504

2012: AHRC Skills Development £59,200

2012: Carnegie £1620

2008-09: British Academy Small Grants £2474

2007-10: AHRC Collaborative Doctoral Award £50,000

2006-09: AHRC Creative Fellowship (Adrian Howells) £170,266

2005/6: AHRC Research Leave Scheme £14,000

2004: AHRB Small Grants in the Creative and Performing Arts £2,000

2001: AHRB Small Grants in the Creative and Performing Arts £836

1992: SAAS PhD Scholarship
I welcome PhD and Masters by Research applications from students in the areas of contemporary performance and theatre practice, including practice-based or practice-led research. I have particular interests in: auto/biographical work, including documentary and verbatim drama; environmental performance/performance and ecology; walking aesthetics; feminist performance and live art; and collaborative forms of theatre practice.
Current students:
Sarah Hopfinger, 'Sustaining the imagination: theatre and learning for sustainability' (AHRC CDA)

Leila Riszko, 'How do body politics and notions of liveness and embodiment affect the production and reception of 'abject' performance practice?' (AHRC)

Harry Wilson, 'Practising Barthes: encounters between performance and photography' (AHRC)

Tessa Buddle, 'Exploring a contingent dramaturgy of utopia in contemporary touring theatre' (AHRC)

Jenny Knotts, Play/Writing Histories: Navigating the Personal, Public and Institutional Stories of Theatre Space. An Architextural Study of the Citizens Theatre' (AHRC)
Graduated PhD students:
Cara Berger, 'Lacanian Feminist Theory in Relation to Postdramatic Performance Practice'

Lucy Amsden, 'The Teacher and the Clown – the Pedagogy of Philippe Gaulier'

Clare Louise Duffy, 'Practice as Research: Writing a Queer Aesthetic'

David Overend, 'Underneath the Arches: Developing a relational performance aesthetic in response to a specific cultural site'

Laura Bissell, 'The Posthuman Body in Performance'
I teach a range of courses:
Autobiography and Performance (Hons)

Documentary Theatre (Hons)

Reading the Stage (Level 1)

Honours Dissertations

Independent Research Practice (Masters)

Masters Dissertations

AFFILIATION:
External Responsibilities
Executive Committee, UKCGE

Advisory Group, AHRC Research Careers and Training

AHRC Peer Review College

Editorial Board Member of RiDE:

The Journal of Applied Theatre and Performance

(Routledge);

Studies in Theatre & Performance

(Intellect)

and Performing Ethos

(Intellect)

Advisory Board,

Contemporary Theatre Review

(Routledge)

Board of Directors, conFAB

Advisory Board, Walking Institute (Deveron Arts)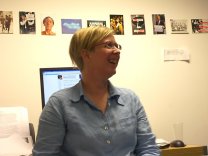 R331 Level 3, TFTV Studies, Gilmorehill Halls, Glasgow G12 8QQ