Professor Robert Chia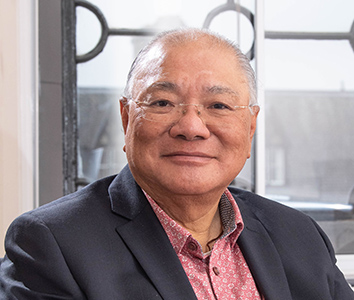 Main Building, Universtiy Avenue, Glasgow, G12 8QQ
Research Professor in Management (Management)
Robert Chia is Research Professor of Management at the Adam Smith Business School, University of Glasgow. He holds a PhD in Organization Studies (Lancaster), an MA with distinction in Organizational Analysis, a Diploma in Training and Development Management, and a Technical Diploma in Mechanical Engineering from the Singapore Polytechnic. He is an elected Fellow (by invitation) of the Royal Society for the Encouragement of Arts, Manufactures and Commerce, (FRSA) United Kingdom, as well as an invited member of the Society for the Advancement of Management Studies (SAMS), UK.
Prior to entering academia, Robert worked for 16 years in aircraft maintenance engineering, manufacturing management and human resource management for a large multinational corporation based in the Asia Pacific. As an academic, he has held various positions including professorial appointments at the universities of St Andrews, Aberdeen and Strathclyde prior to taking up his research professorship at the University of Glasgow. Robert has consulted extensively with well-known international organizations and institutions such as the International Federation of Red Cross (Geneva), British Airways, BNFL, British Aerospace, Ciba-Geigy and Cathay Pacific Airlines. He has been invited to give numerous keynote presentations at major academic conferences as well as in practitioner conferences.
Areas of expertise:
Decision-Making
Strategy/Strategic Thinking
Organization Theory
Function of Business Schools
East-West Mentalities
PhD supervision areas
Adam Smith, Ethics and Corporate Governance; Decision-Making and Intended/Unintended Consequences; Process Philosophy and Management Theory; East/West Philosophy and Business Practices.
Current PhD students
Co-supervisor: Dr Ignacio Canales
Postgraduate
Executive MBA (British Airways) – Strategic Thinking (University of Lancaster, 1990-1994);
MBA – Strategy and Organization, International Management (University of Exeter, 2000-2003);
MBA – Corporate Strategy, Organization Theory, Strategic Thinking (University of Aberdeen, 2005-2008);
Executive MBA (Zurich, Glasgow, Singapore, Hong Kong) – Strategy, Scenario Planning (University of Strathclyde, 2008-2012);
Several In-Company Executive Programme for Babcock PLC; William Grants; Standard Life (2008-2012).
Robert has published extensively in top international management and organization journals including Organization Science, Organization Studies, Organization, Human Relations, Long Range Planning, British Journal of Management, Academy of Management Journal, Journal of Management Studies, Management Learning, Academy of Management Learning and Education, Journal of Management Inquiry and Revue Française de Gestion. He is the author/editor of five books as well as book chapters in a variety of management sub-fields. His latest books include Strategy without Design: The Silent Efficacy of Indirect Action (with Robin Holt), published by Cambridge University Press, 2009 and Philosophy and Organization Theory: Research in the Sociology of Organizations, Emerald Group Publishing. He has been a senior editor with the international journal Organization Studies and is on the international advisory board of several established management journals including Journal of Management Studies, Management Learning, European Management Journal, Journal of Change Management and the Journal of Chinese Management.
Robert has acted as external PhD examiner for numerous universities including:
Cambridge University
Warwick University
Cranfield University
University of Lund (Sweden)
University of Limburg (Belgium)
University of Bristol
University of Lancaster
University of East Anglia
He has also been an External Assessor for Professorial Appointments at:
University of Nottingham,
Strathclyde University
Queens University Belfast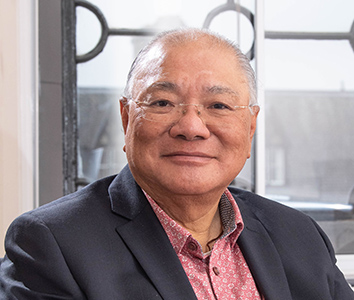 Main Building, Universtiy Avenue, Glasgow, G12 8QQ