Ms Jeanette Findlay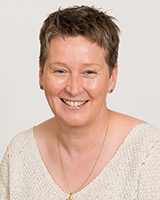 College of Social Sciences, Adam Smith Business School, Gilbert Scott Building,
Senior Lecturer (Economics)
Jeanette joined Economics at Glasgow in 1987. She has held a range of posts and has degrees from the Universities of Strathclyde and Bristol.
Areas of expertise
Applied Microeconomics
Skills and Education
Gender and Work
Economics of Sport
Poverty and Inequality
Jeanette has received numerous funded consultancies from the Scottish Government, local authorities, trade unions and TUC/STUC with measurable policy impact. She is currently working with a multi-disciplinary team at the Scottish Centre for Employment Research on a Scottish Government-funded project in relation to Fair and Innovative Work. She has recently completed a consultancy report for the Rail, Maritime and Transport Union on the Economic Benefits of Public Sector Provision of Life-Line Ferry Services.
PhD students
Bernard McNally
Thesis title: Will the governments welfare to work policies improve the demand for labour from people with a history of mental illness?
Co-supervisor: Professor Nicholas Watson
Recently completed:
Victor Ekpu
Thesis title: Bank characteristics and small business lending
Co-supervisor: Dr Alberto Paloni
Gabriele Franchi De' Cavalieri
Thesis Title: A study on the effect of functional distribution of income on aggregate demand
Co-supervisor: Dr Alberto Paloni
Recent teaching duties include:
Postgraduate
PhD supervision
Masters level dissertation supervision
Pre-sessional PGT Introduction to Economics (2016-17)
Undergraduate - honours options
Government and the Economy
Economics of Housing
Contemporary Issues in Income Inequality
Jeanette is currently preparing a new honours option on pluralist approaches to economics
External Examiner: School of Management, SOAS, University of London, UG and PG
External Reviewer: Masters Programmes, University of Dundee (May 2016)
Honorary Research Fellow: Scottish Centre for Employment Research, University of Strathclyde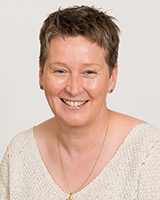 College of Social Sciences, Adam Smith Business School, Gilbert Scott Building,