Professor Andrew Cumbers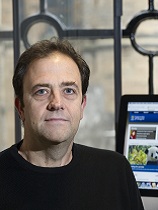 Gilbert Scott Building, Glasgow, G12 8QQ,
Professor in Regional Political Economy (Management)
BA (University of Wales). PhD (University of Durham). Before moving to Glasgow, I worked at the Universities of Durham, Middlesex and Aberdeen as a researcher, lecturer in economic geography and in economic development.
Areas of expertise:
Economic geography
Urban and Regional development
Public ownership
Economic democracy
Employment relations
January 2016: 'Economic Democracy and Public Policy', ESRC Transformative Research Programme (£249,408).
January 2014: 'Tackling Declining Cities: the UK in Comparative Context', Joseph Rowntree Foundation with colleagues at CURDS Newcastle (£100,000).
January 2011: 'Urban Studies in Human Geography', Urban Studies Foundation, Principle Investigator (£200,000).
April 2010: 'Connection, empowerment and exclusion in contemporary Britain: lived experiences of globalisation', Joseph Rowntree Foundation, Principle Investigator (£50,000)
January 2008 (with Paddison): 'Urban Studies and Urban Political Economy', Urban Studies Foundation, Principal Investigator (£1,000,000).
January 2007 (with Birch) ESRC: 'Biotechnology Commodity Chains', co-applicant. (£91,000).
November 2005 (with Birch) UNISON: 'Impact of Public Sector Spending in Scotland', Principal Investigator (£1,500).
October 2004 (with Shaw and MacKinnon) ESRC: 'Changing Employment Relations in Privatised Industries: the Case of Rail', co-applicant (£27,300).
June 2004 (with Routledge) ESRC: 'The Politics of Convergence Space in Global Justice Networks', Principal Investigator (£80,635).
August 2003 (with Maclennan et al) SHEFC RDG: 'Centre for Public Policy for Regions' (CPPR), co-applicant (circa £1,000,000).
Current PhD students
Karen Bilsland
Maximising Space and Creativity on the Shopfloor
Gerry McCartney
Health, Justice and Economic Development
Claire McGrath
Alternative Financial Spaces: Credit Unions in the Aftermath of the Financial Crisis
Alex McTier
Stadia-led Local Economic Development
Franziska Paul
Energy and Climate Change Politics
Nicola Pritchard
Water Governance and Economic Rights in Dar Es Salaam
Undergraduate
Honours courses:
Uneven Development and the Global Economy
Economic Crises
Social and Community Entrepreneurship.
Postgraduate
Management Issues and Controversies
Andrew is Managing Editor of the Journal Urban Studies and has served on the editorial board of Work, Employment and Society. He is also a collaborating researcher with the United Nations Research Institute for Social Development. Andrew has been a Visiting Professor at the universities of Cologne and Frankfurt and the Leibniz Institute for Urban and Regional Planning in Berlin. In 2015 he won the Gunnar Myrdal Prize for Evolutionary Political Economy for his book Reclaiming Public Ownership: Making Space for Economic Democracy (Zed).
Number of items: 37.
2015
2014
2013
2012
2010
2009
2008
2007
2006
2005
2004
2003
2002
2001
2000
This list was generated on Tue Jun 30 17:32:04 2015 BST.
Number of items: 37.
Articles
Books
Book Sections
Conference Proceedings
This list was generated on Tue Jun 30 17:32:04 2015 BST.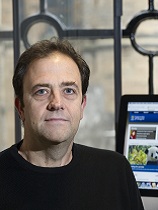 Gilbert Scott Building, Glasgow, G12 8QQ,