The Thomson Group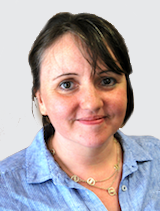 MRC Centre for Virus Research, Sir Michael Stoker building, 464 Bearsden Road, Glasgow
Dr Emma Thomson
Clinical Senior Lecturer (Centre for Virus Research)
CLINICAL SENIOR LECTURER (School of Medicine, Dentistry and Nursing)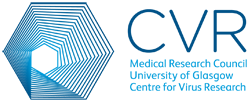 Hepatitis C virus infects 185 million people around the world and is a major cause of liver disease, including liver cancer. At present, there is no vaccine and treatment is toxic, expensive and only partially effective. Around 1 in 4 of people clear the infection spontaneously while the majority become chronically infected and 1 in 4 of these will develop cirrhosis of the liver.
The main aim of my research is to investigate the mechanisms behind spontaneous clearance and progression to chronicity in order to advance the search for an effective HCV vaccine. Studies in this area have previously been limited due to lack of clinical symptoms during early infection. I follow a large cohort of patients in Glasgow and London who have been identified with early infection and who have been recruited and followed-up regularly following diagnosis (Acute HCV UK).
The current focus of my work is to identify novel B and T cell epitopes recognised during acute HCV infection using next-generation sequencing of the entire viral genome and functional assays including flow cytometry, ELISpots, neutralisation assays and replicon systems. This project is funded by a Wellcome Trust clinical intermediate fellowship.
I work as an infectious diseases consultant with specialist interests in early hepatitis C infection and hepatitis C and HIV co-infection at Gartnavel Hospital, Glasgow and at St Mary's Hospital, Imperial College London. I am a member of the British HIV Association Hepatitis Group and work as an external consultant for the World Health Organisation. Recently I have been involved in writing the WHO Guidelines for the Care, Screening and Treatment of Hepatitis C, 2014.
Research in my lab is supported through two major grants:
Wellcome Trust Clinical Intermediate Fellowship: 2014 - 2018
MRC Stratified Medicine Award - STOP HCV: 2013 - 2018
Grants and Awards listed are those received whilst working with the University of Glasgow.
Is the Ugandan Population Vulnerable to a Zika Virus Epidemic?
Medical Research Council
2016 - 2017

T-cell mediated evolution of hepatitis C virus during acute infection
Wellcome Trust
2014 - 2018

Stratified medicine to Optimise the Treatment with Hepatitis C Virus Infection (STOP-HCV)
Medical Research Council
2013 - 2018

Relapse after treatment for acute HCV infection in HIV-positive men; viral recrudescence or reinfection?
British HIV Association
2011 - 2013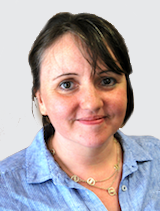 MRC Centre for Virus Research, Sir Michael Stoker building, 464 Bearsden Road, Glasgow
Research programme:
Our work focuses on hepatitis C virus diversity during transmission and early intrahost viral evolution using next-gen and full length sequencing of the viral genome; and to understand why the immune response to HCV fails in some individuals, including those with HIV co-infection.