Prof John Petrie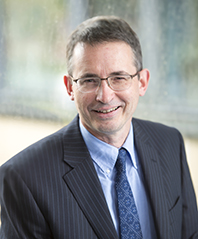 Professor of Diabetic Medicine (Institute of Cardiovascular and Medical Sciences)
telephone: 01413303325
email: John.Petrie@glasgow.ac.uk
Room 334
CAMS Research Institute
BHF GCRC
Glasgow G12 8TA
Current position
John Petrie is Professor of Diabetic Medicine at the University of Glasgow. He is an Honorary Consultant Physician and Diabetologist at Glasgow Royal Infirmary and Stobhill Hospital, Glasgow.
Research interests
Professor Petrie's research aims better to understand the mechanisms of vascular disease associated with insulin resistance in diabetes and thereby to improve their health. His work includes intensive phenotyping studies (e.g. euglycaemic clamp), larger scale cohort studies (e.g. RISC of which he is on the Project Management Board), and biomarker discovery/validation.
In December 2010 he was awarded a major 5-year research award by the US Juvenile Diabetes Research Foundation for the REMOVAL trial (of which he is Chief Investigator). REMOVAL is an international double-blind randomized placebo-controlled clinical trial testing the cardiovascular effects of metformin on the complications of type 1 diabetes recruiting participants in the UK, Denmark, Holland, Canada, and Australia. The Deputy Chief Investigator is Professor Helen Colhoun (University of Dundee). The trial involves collaborations with Imperial College London (UK), the University of Wisconsin- Madison (USA), the Steno Diabetes Center (Denmark), the NHMRC Clinical Trials Centre in Sydney (Australia) and the Robarts Research Institute in Ontario(Canada) - as well as with commercial partner organizations. Trial Coordination is via the Robertson Centre for Biostatistics (University of Glasgow) within the Glasgow Clinical Trials Unit.
Professor Petrie's research has been supported by bodies including the Chief Scientist Office, British Heart Foundation, Diabetes UK and the Juvenile Diabetes Research Foundation.
Background
Professor Petrie's clinical PhD was in Glasgow and was followed by postdoctoral training there as a Clinical Lecturer. From 2006, he led the initiation and development of the Scottish Diabetes Research Network (SDRN) from the University of Dundee. He remains active on the SDRN Steering Group.
He has served on and/or chaired a number of grant-awarding panels/ advisory committees including for: the US Juvenile Diabetes Research Foundation, the European Foundation for the Study of Diabetes, the UK National Institute for Healthcare Research, Diabetes UK, the Chief Scientist Office, and the NovoNordisk UK Research Foundation.
Professor Petrie was a founding member of the International Society of Diabetes and Vascular Disease Research (2004) and is President of the European Group for the study of Insulin Resistance (2010). In 2009-10 he chaired the development of the Scottish Intercollegiate Guidelines Network (SIGN) guidance on glucose-lowering in type 2 diabetes. He is an Associate Editor of the journal of the European Association for the Study of Diabetes journal Diabetologia.
Grants and Awards listed are those received whilst working with the University of Glasgow.
REMOVAL study: REducing with Metformin microvascular Outcomes and VAscular complications in T1DM
Juvenile Diabetes Foundation
2013 - 2014

REMOVAL study: REducing with Metformin microvascular Outcomes and VAscular complications in T1DM
Juvenile Diabetes Foundation
2013 - 2014

PRIORITY: Intervention study for the prevention of diabetic nephropathy
European Commission
2012 - 2017

Testing novel predictors of atherosclerosis progression in the relationship between insulin sensitivity and Cardiovascular disease (RISC) study
NHS Greater Glasgow and Clyde
2011 - 2012

REMOVAL study: REducing with Metformin microvascular Outcomes and VAscular complications in T1DM
Juvenile Diabetes Foundation
2011 - 2012

TZD Study
University of Dundee
2011 - 2013

Is Insulin inactivation of GSK3 required for nitric oxide mediated vascular relaxation.
Diabetes UK
2010 - 2011

The effects of metformin on vascular function and adipocyte AMPK activation in type 2 diabetes
British Heart Foundation
2004 - 2006

Does intentional weight loss improve endothelial function in type 2 diabetes
The Novo Nordisk UK Research Foundation
2002 - 2005