Translational Medicine
MRes
Related links
Other programmes in the subject of Cardiovascular and Medical Sciences: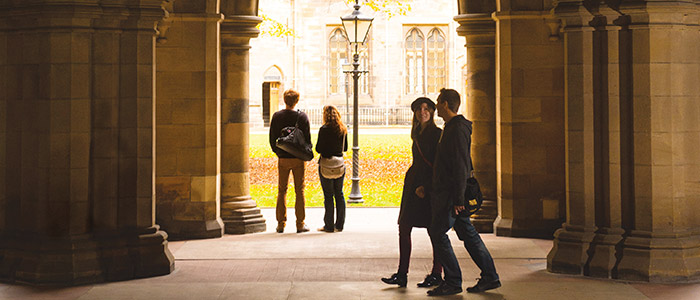 Visit our beautiful campus and find out more about your future at Glasgow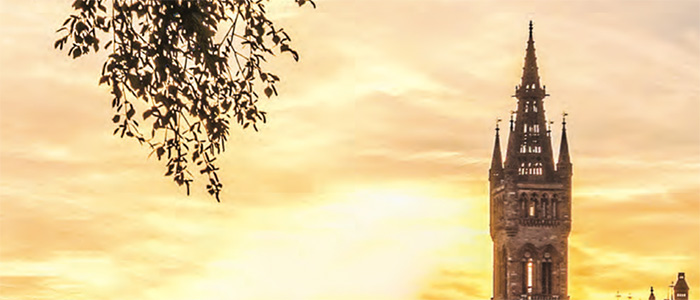 Postgraduate prospectus 2015
This Masters in Translational Medicine is the first year of a British Heart Foundation 4-Year PhD studentship: it is not offered as an individual programme of study.
Key facts
The programme will provide you with the skills needed to assess critically recent advances in biology relevant to human disease.
It covers the areas of cardiovascular medicine, inflammation and immunology, neuroscience, mathematics, bioinformatics and cell biology, and advances in fundamental biomedical science relevant to integrative mammalian biology.
You will be taught the administrative procedures and ethical and project planning requirements for applying for statutory licenses (personal and project) for animal work as well as ethical aspects of gene and cell therapy.
The University is one of the few centres in the UK offering BHF 4-Year PhD studentships. Successful applicants accepted into the programme will be fully funded. For more information, see: BHF 4 year PhD programme.
The programme is part of a 4-year PhD with the first year being an MRes. The MRes is made up of three individual 12-week research placements after an intense two-week induction. Each project will be based on different themes with three different supervisors. Years 2-4 make up the PhD portion of the programme.
Induction
You will be required to attend an in-depth introductory programme, which will provide training in research ethics, statistics, project design, literature review and laboratory safety techniques.
Placements
The induction is followed by three individual research placements. These are at the core of this programme, providing three separate projects to allow you to define your areas of interest for your PhD studies. Each placement is a 12-week project and this will be with three different principal supervisors. You will be encouraged to choose placements beyond your undergraduate subject experience to maximise your exposure to new techniques and science. Supervisors are drawn from a wide range of academic disciplines, such as medicine, biomedical and life sciences, mathematics, electronics and electrical engineering, and veterinary medicine.
for entry in 2015
You should have at least a second class Honours degree (2.1 Honours if applying for a studentship) in biological science, immunology, neuroscience, physiology, pharmacology or cognate courses with significant biomedical content. Students from other disciplines such as mathematics, computing and public health, are also encouraged to apply.
For applicants whose first language is not English, the University sets a minimum English Language proficiency level.
International English Language Testing System (IELTS) Academic module (not General Training):
overall score 6.5
no sub-test less than 6.0
or equivalent scores in another recognised qualification (see below)
Common equivalent English language qualifications:
ibTOEFL: 92; no sub-test less than 20*
CAE (Cambridge Certificate of Advanced English): 176 overall; no sub-test less than 169
CPE (Cambridge Certificate of Proficiency in English): 176 overall; no sub-test less than 169
PTE Academic (Person Test of English, Academic test): 60; no sub-test less than 59
* Please note that TOEFL is still acceptable for admission to this programme for both home/EU and international students.
For international students, the Home Office has confirmed that the University can choose to use TOEFL to make its own assessment of English language ability for visa applications to degree level courses. We therefore still accept TOEFL tests taken in the last two years for admission to this programme.
Pre-sessional courses
The University of Glasgow accepts evidence of the required language level from the Language Centre Pre-sessional courses. We also consider other BALEAP accredited pre-sessional courses:
What do I do if...
my language qualifications are below the requirements?
The University's Language Centre offers a range of Pre-Sessional Courses to bring you up to entry level. The course is accredited by BALEAP, the UK professional association for academic English teaching; see Links.
my language qualifications are not listed here?
Please contact the Recruitment and International Office: pgadmissions@glasgow.ac.uk
If you require a Tier 4 student visa, your qualification must be one of the secure English language tests accepted by UK Border Agency:
Visa requirements and proof of English language level
It is a visa requirement to provide information on your level of English based on an internationally recognised and secure English language test. All test reports must be no more than 2 years old. A list of these can be found on the UK Border Agency website. If you have never taken one of these tests before, you can get an initial idea of your level by using the Common European Framework self-assessment grid which gives you a level for each skill (e.g. listening B1/writing B2 etc.) However, please note that this is not a secure English language test and it is not sufficient evidence of your level of English for visa requirements.
If you require a Tier 4 student visa, your qualification must be one of the secure English language tests accepted by UK Border Agency:
For further information about English language requirements, please contact the Recruitment and International Office: pgadmissions@glasgow.ac.uk
Tuition fees for 2015-16 (subject to change and for guidance only)
MRes
Home and EU
Full time fee
£6800
International
Full time fee
£18200
Funding opportunities
You will be taught the practical laboratory skills needed to pursue a career in basic translational medicine and applied science through research projects. After successfully completing year 1, you will be awarded an MRes, and progress to a PhD. The programme produces fully trained scientists ready for progression to academic or industrial careers.
To apply for the PhD studentship. See, BHF 4 year PhD studentship award: How to apply.