Medieval & Renaissance Studies
MLitt
This programme is not currently available for 2016-17.
However, we offer a range of exciting one-year postgraduate research masters' programmes which will allow you to specialise in Medieval and Renaissance studies, leading to the degrees of MRes and MPhil. These degrees can stand alone, or can lead to a PhD. For more information see:
The MRes and MPhil degrees include training in key skills such as paleography, book history and philology, drawing in particular on the University's magnificent world-class heritage, most notably books in the Library's Special Collections. Special Collections houses over 200,000 manuscript items and around 200,000 early printed books, including 1,000 incunabula (i.e. works printed before 1501).
As a postgraduate student, you will become part of our interdisciplinary research network, MEMNET (the Medieval and Early Modern Research Network), which brings together specialists from across the College. For details of the Network, please contact the Convener, Dr Alison Wiggins (Alison.Wiggins@glasgow.ac.uk).
If you are interested in these programmes, please contact in the first instance Professor Jeremy Smith (Jeremy.Smith@glasgow.ac.uk), or Dr Adrian Streete (Adrian.Streete@glasgow.ac.uk) for further information on the opportunities available.
This programme provides interdisciplinary training in a broad range of subject areas, covering many aspects of medieval and early modern culture. You will receive intensive training in current theories and research methods across disciplines, manuscript studies, palaeography and the medieval or modern languages most relevant to your research interests.
Key facts
You have a wide choice of languages to study which may include medieval Latin, Old English, Old Icelandic, medieval Welsh, Old Irish, Old French and Persian as well as a range of modern languages.
You can tailor the programme to your own interests and requirements, while gaining an excellent grounding in the technical skills required for advanced postgraduate work.
There are a wealth of resources available for study, including a world-class collection of medieval and renaissance manuscripts and early printed books in the University Library, original works of art housed in Glasgow Museums, and regional architectural monuments and archaeological sites.
The strength of this programme lies in the breadth of teaching and research at the Glasgow Centre for Medieval and Renaissance Studies.
In the first teaching period, a team-taught core course will introduce you to a range of approaches, disciplines and research developments in medieval and renaissance studies. There is a focus on original manuscripts and printed books available in the outstanding collections in the University Library.

In the second part of the programme you can select from a combination of
supervised study on a specialist topic with an essay and oral presentation
a medieval manuscript studies course, including palaeography training
a specialist research methods course in renaissance studies, including palaeography training
one or more language courses.
In the final part of the programme you will research and produce a dissertation on a topic approved by the MLitt convener and the potential supervisor.
Core Courses
In the first semester, students attend a twelve-week progamme of lectures and seminars with additional classes devoted to the examination of original illuminated manuscripts and incunabula in the Special Collections Department. These sessions are designed to introduce students to key research methods and developments in a variety of disciplines within Medieval and renaissance studies and to help them select individual study options. In addition, during the first and second semesters, a series of workshops are held focusing on practical aspects of academic discourse, such as research and documentation methods, essay writing, and presentation skills. During the second semester, we also offer specialized field training conducted at regional Medieval and renaissance museum collections, architectural, and archaeological sites.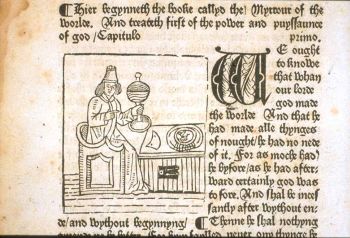 An important bonus component of our core course is a select series of additional seminars and masterclasses conducted by medieval and renaissance specialists of international renown who are invited to Glasgow University from across the UK, the USA, Europe, and the Middle East. Recent speakers have included Michelle Brown, Mary Carruthers, Madeline Caviness, Michael Clanchy, Katrin Kogman-Appel, Carole Rawcliffe, Miri Rubin and Paul Saenger.
Optional courses
The study option essay may be taken in subject areas offered by contributing departments following consultation with the MLitt convener and the potential supervisor just before the semester break. The research for the study option essay is conducted in the second semester and is combined with an oral presentation element for which practice and training is provided.
We can offer expert supervision in a very wide range of subjects. To illustrate this, we have included a selection of essay and dissertation titles from past years' intake:
"Th'end is every tales strengthe": unfinished narrative in Chaucer's Canterbury Tales
A Lacanian approach to medieval masculinity
A study of court life in Béroul's Tristan et Iseut and Walter Map's De Nugis Curialum
Allusion to illusion: discerning emblems in Marlowe's The Jew of Malta
An analysis of Carolingian and Ottonian relations with the Church
An analysis of Dhuoda's Liber manualis in relation to religion, education, and aristrocratic family roles in Carolingian Europe
Developments in Old English textbook production and their influence on student learners
Getting under the skin of Suibhne Geilt: Shape, skin and surface in Buile Suibhne
Hieronymus Bosch and the reinvention of the hellish
Hunting Caravaggio's feminine forms: "The Martyrdom of St Ursula"
Language and national identity in Havelok, Horn Childe and Maiden Rimnild
Romanitas in the kingdom of the Britons at Dumbarton Rock
Saracens in C. S. Lewis: comprehending Muslim stereotypes in The Chronicles of Narnia
Select emblems from Alciato's Emblemata and their connection with Emperor Charles V
Within bounds: the medieval urban house
Manuscript studies and research methods
Students may choose courses in either Medieval manuscript studies or specialist research methods in renaissance studies. The Medieval option is divided into two discrete elements, the first comprising a broad-based introduction to Medieval manuscript studies including an overview of palaeography, codicology and the editing process. The second offers students a choice from a series of options offering specialised training in specific periods, areas or types of script, such as (for example) Anglo-Saxon palaeography, Italian notarial hands or Caroline minuscule. The early modern alternative course provides training in subject-specific research skills including an introduction to early modern palaeography, textual bibliography and advanced IT resources.
Language
Students may select a modern, medieval or ancient language to fit best with their own interests. They may join either beginners' or more advanced classes in Latin or Greek as well as a range of modern languages, and, depending on staff availability, it is normally possible to arrange tuition in a variety of medieval languages including medieval Latin, Old English, Old Icelandic, Old Irish, Old French, Occitan, Medieval Welsh, and Old Irish.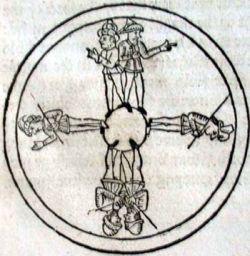 Students choose their dissertation topic by the end of the second semester in a subject area offered by contributing subject areas following detailed consultation with the MLitt convener and the potential supervisor. The dissertation, which is to be submitted in early September, is a major study around 14,000–15,000 words in length.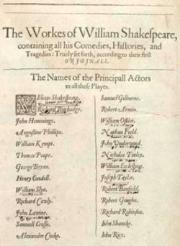 The University Library's Special Collections provides an outstanding resource for medieval and renaissance studies in all disciplines. Assembled since the University's foundation in 1451, the wide ranging collections include particularly strong holdings of late medieval manuscripts and early printed books (with over 1,000 incunabula).
The Hunterian Collection is of special importance. One of the finest 18th century libraries to remain intact, it contains some 10,000 printed books and 650 manuscripts. Immensely varied in its subject coverage, its strengths include devotional texts, vernacular literature, the classics, medicine, typography and early printing, natural history, and the literature of exploration and travel. Its greatest treasure is the twelfth-century Hunterian Psalter , one of the major monuments of English Romanesque art; other manuscript highlights include a number of important English manuscripts, including the only known extant manuscript copies of Chaucer's Romaunt de la Rose and Les Cent Nouvelles Nouvelles. The collection also boasts no fewer than ten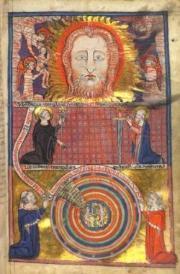 copies of books printed by Caxton, as well as many examples of works produced by the finest continental Renaissance printers, such as Aldus Manutius. The Stirling Maxwell Collection of emblem literature, the Ferguson Collection of early alchemical and related texts (such as books of secrets, the occult sciences and witchcraft) and the Euing Collection of music, general literature and Bibles, are all collections holding material of historical and international importance.
For further information, see the detailed descriptions of each collection on the Special Collections web pages, or browse the expanding series of virtual exhibitions and course material pages, set up to highlight resources for specific subjects. Special Collections staff are always happy to discuss research projects or to advise generally on best use of the material, so please do not hesitate to contact the department if you have any queries.
The programme provides an excellent preparation for PhD studies and an academic career. It also provides excellent training for museum, school and other related educational and vocational careers.
Positions held by recent graduates include Instructor and Editor, and Postdoctoral Researcher.
for entry in 2017
Entry requirements for postgraduate taught programmes are a 2.1 Honours degree or equivalent qualification (for example, GPA 3.0 or above) in a relevant subject unless otherwise specified.
We also require:
a sample of written work, about 3,000 words in length. This can be a previous piece of work from an undergraduate degree. The work should be written in English and the content does not have to cover a topic related to this specific programme.
a short statement of around 500 words outlining your interest in this programme.
at least one academic reference.
For applicants whose first language is not English, the University sets a minimum English Language proficiency level.
International English Language Testing System (IELTS) Academic module (not General Training):
overall score 7.0
no sub-test less than 7.0
or equivalent scores in another recognised qualification:
Common equivalent English language qualifications
All stated English tests are acceptable for admission for both home/EU and international students for this programme:
ibTOEFL: 100; no sub-test less than:

Reading: 24
Listening: 24
Speaking: 23
Writing: 27

CAE (Cambridge Certificate of Advanced English): 185; no sub-test less than 185
CPE (Cambridge Certificate of Proficiency in English): 185; no sub-test less than 185
PTE Academic (Pearson Test of English, Academic test): 70; no sub-test less than 70
Trinity College London Integrated Skills in English: ISEIII at Pass with Pass in all sub-tests
For international students, the Home Office has confirmed that the University can choose to use these tests to make its own assessment of English language ability for visa applications to degree level programmes. The University is also able to accept an IELTS test (Academic module) from any of the 1000 IELTS test centres from around the world and we do not require a specific UKVI IELTS test for degree level programmes. We therefore still accept any of the English tests listed for admission to this programme.
Pre-sessional courses
The University of Glasgow accepts evidence of the required language level from the English for Academic Study Unit Pre-sessional courses. We also consider other BALEAP accredited pre-sessional courses:
What do I do if...
my language qualifications are below the requirements?
The University's English for Academic Study Unit offers a range of Pre-Sessional Courses to bring you up to entry level. The course is accredited by BALEAP, the UK professional association for academic English teaching; see Links.
my language qualifications are not listed here?
Please contact the Recruitment and International Office: pgadmissions@glasgow.ac.uk
For further information about English language requirements, please contact the Recruitment and International Office: pgadmissions@glasgow.ac.uk
Tuition fees for 2017-18
MLitt
Home and EU
Full time fee
£7250
Part time 20 credits
£806
International
Full time fee
£16000
Fees are subject to change and for guidance only
Fee for submission by a research student: £460
Fee for re-assessment of a dissertation (PGT programme): £300
Submission for a higher degree by published work: £1,000
Submission of thesis after deadline lapsed: £200
Submission by staff in receipt of staff scholarship: £680
Research students registered as non-supervised Thesis Pending students (50% refund will be granted if the student completes thesis within the first six months of the period): £260
Registration/exam only fee: £110
General Council fee: £50
A 10% discount is available to University of Glasgow alumni applying to the MLitt. This includes graduates and those who have completed a Junior Year Abroad, Exchange programme or International Summer School at the University of Glasgow. The discount is applied at registration for students who are not in receipt of another discount or scholarship funded by the University. No additional application is required.
Funding opportunities