Landscape: Integrated Research & Practice
MSc
Related links
Other programmes in the subject of Archaeology: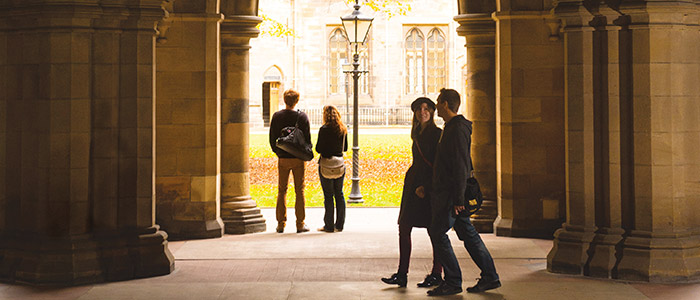 Visit our beautiful campus and find out more about your future at Glasgow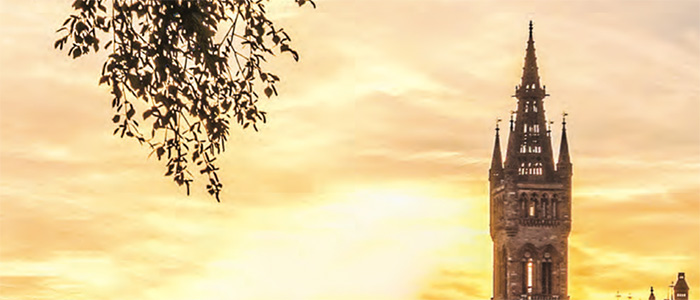 Postgraduate prospectus 2015
Landscape is a subject common to many disciplines in the Arts & Humanities, Sciences and Social Sciences. This is a dynamic field which transcends disciplinary boundaries, connects the worlds of research, practice and policy and requires professionals to engage with the public. Landscape researchers and practitioners are required to be specialists in a particular field and, at the same time, to have highly-developed inter-disciplinary and cross-sector knowledge and skills.
Key facts
MSc: 12 months full-time; 24 months part-time
PgDip 9 months full-time; 18 months part-time
Contact: Dr Chris Dalglish: humanities-pg@glasgow.ac.uk
The programme will enhance your ability to pursue a landscape, heritage or environment career, whether in universities and research institutes, government, the third sector or private professional practice.
You will have full advantage of Glasgow's location through field-based teaching involving trips to diverse Scottish landscapes such as the iconic Loch Lomond & the Trossachs National Park, the urban landscape of Glasgow and the industrial/de-industrialised landscapes of central Scotland.
The programme will prepare you for the 21st-century world of research and practice. This unique programme takes students with backgrounds in landscape, cultural heritage and natural environment disciplines and equips them to participate in the inter-disciplinary and cross-sector work which is now central to the understanding, conservation, management and planning of urban, rural and coastal landscapes.
It provides you with the knowledge, insight and skills necessary for understanding the meaning, implications and effects of local, national and international landscape policy, and provides knowledge of current and emerging trends in integrated landscape research and an understanding of the theories and methods of professional landscape practice.
Teaching includes master classes with experienced professionals who are currently working in the landscape, environmental and heritage professions.
You will take three core courses and choose optional courses based on the areas you wish to specialise in. There will be a significant component of independent work relating to a research dissertation or professional development project.
You will be taught by staff from a range of subject areas in the arts, sciences and social sciences. The core courses are taught through a combination of seminars and field trips.
Core courses
Landscape theory
Landscape practice
Skills for landscape researchers & professionals.
A wide range of optional courses in subjects including (but not limited to):
Archaeology, history and heritage
Environmental humanities; environmental ethics and politics
Geography
History of Art
Landscape and place design, spatial planning, regeneration studies
Place-name studies
Urban Studies
for entry in 2015
Entry requirements for postgraduate taught programmes are a 2.1 Honours degree or equivalent qualification (for example, GPA 3.0 or above) in a relevant subject unless otherwise specified.
For applicants whose first language is not English, the University sets a minimum English Language proficiency level.
International English Language Testing System (IELTS) Academic module (not General Training):
overall score 6.5
no sub-test less than 6.5
or equivalent scores in another recognised qualification (see below)
Common equivalent English language qualifications
All stated English tests are acceptable for admission for both home/EU and international students for this programme:
ibTOEFL: 92; no sub-test less than 22 with Speaking no less than 23
CAE (Cambridge Certificate of Advanced English): 176 overall; no sub-test less than 176
CPE (Cambridge Certificate of Proficiency in English): 176 overall; no sub-test less than 176
PTE Academic (Person Test of English, Academic test): 64; minimum 62 in writing
For international students, the Home Office has confirmed that the University can choose to use these tests to make its own assessment of English language ability for visa applications to degree level programmes. The University is also able to accept an IELTS test (Academic module) from any of the 1000 IELTS test centres from around the world and we do not require a specific UKVI IELTS test for degree level programmes. We therefore still accept any of the English tests listed for admission to this programme.
Pre-sessional courses
The University of Glasgow accepts evidence of the required language level from the Language Centre Pre-sessional courses. We also consider other BALEAP accredited pre-sessional courses:
What do I do if...
my language qualifications are below the requirements?
The University's Language Centre offers a range of Pre-Sessional Courses to bring you up to entry level. The course is accredited by BALEAP, the UK professional association for academic English teaching; see Links.
my language qualifications are not listed here?
Please contact the Recruitment and International Office: pgadmissions@glasgow.ac.uk
For further information about English language requirements, please contact the Recruitment and International Office: pgadmissions@glasgow.ac.uk
Tuition fees for 2016-17
MSc
Home and EU
Full time fee
£6950
Part time 20 credits
£772
International
Full time fee
£15250
PgDip
Home and EU
Full time fee
£4633
Part time 20 credits
£772
International
Full time fee
£10167
Fees are subject to change and for guidance only
Funding opportunities
Career opportunities exist for landscape, environment and heritage-orientated roles within government agencies or other public bodies (such as national parks), non-governmental organisations and the private sector. This programme also provides a pathway to PhD research and to career opportunities in research institutes and in further and higher education.
We ask that you apply online for a postgraduate taught degree. Our system allows you to fill out the standard application form online and submit this to the University within 42 days of starting your application.
You need to read the guide to applying online before starting your application. It will ensure you are ready to proceed, as well as answer many common questions about the process.
Do I have to apply online for a postgraduate taught degree?
Yes. To apply for a postgraduate taught degree you must apply online. We are unable to accept your application by any other means than online.
Do I need to complete and submit the application in a single session?
No. You have 42 days to submit your application once you begin the process. You may save and return to your application as many times as you wish to update information, complete sections or upload additional documents such as your final transcript or your language test.
What documents do I need to provide to make an application?
As well as completing your online application fully, it is essential that you submit the following documents:
A copy (or copies) of your official degree certificate(s) (if you have already completed your degree)
A copy (or copies) of your official academic transcript(s), showing full details of subjects studied and grades/marks obtained
Official English translations of the certificate(s) and transcript(s)
Two supporting reference letters on headed paper
Evidence of your English Language ability (if your first language is not English)
Any additional documents required for this programme (see Entry requirements for this programme)
A copy of the photo page of your passport (Non-EU students only)
If you do not have all of these documents at the time of submitting your application then it is still possible to make an application and provide any further documents at a later date, as long as you include a full current transcript (and an English translation if required) with your application. See the 'Your References, Transcripts and English Qualification' sections of our Frequently Asked Questions for more information.
Do my supporting documents need to be submitted online?
Yes, where possible, please upload the supporting documents with your application.
How do I provide my references?
You must either upload the required references to your online application or ask your referees to send the references to the University as we do not contact referees directly. There is two main ways that you can provide references: you can either upload references on headed paper when you are making an application using the Online Application (or through Applicant Self-Service after you have submitted your application) or you can ask your referee to email the reference directly to pgadmissions@glasgow.ac.uk. See the 'Your References, Transcripts and English Qualifications' section of the Frequently Asked Questions for more information.
What if I am unable to submit all of my supporting documents online?
If you cannot upload an electronic copy of a document and need to send it in by post, please attach a cover sheet to it that includes your name, the programme you are applying for, and your application reference number.
You may send them to:
Recruitment & International Office
71 Southpark Avenue
Glasgow
G12 8QQ
Fax: +44 141 330 4045
Can I email my supporting documents?
No. We cannot accept email submissions of your supporting documents.
What entry requirements should I have met before applying? Where can I find them?
You should check that you have met (or are likely to have met prior to the start of the programme) the individual entry requirements for the degree programme you are applying for. This information can be found on the 'entry requirements' tab on each individual programme page, such as the one you are viewing now.
What English Language requirements should I have met before applying? Where can I find them?
If you are an international student, you should also check that you have met the English Language requirements specific to the programme you are applying for. These can also be found on the 'entry requirements' tab for each specific programme.
Further Information
Please see the Frequently Asked Questions for more information on applying to a postgraduate taught programme.
Guidance notes for using the online application
These notes are intended to help you complete the online application form accurately, they are also available within the help section of the online application form. If you experience any difficulties accessing the online application then you should visit the Application Troubleshooting/FAQs page.
Name and Date of birth: must appear exactly as they do on your passport. Please take time to check the spelling and lay-out.
Contact Details: Correspondence address. All contact relevant to your application will be sent to this address including the offer letter(s). If your address changes, please contact us as soon as possible.
Choice of course: Please select carefully the course you want to study. As your application will be sent to the admissions committee for each course you select it is important to consider at this stage why you are interested in the course and that it is reflected in your application.
Proposed date of entry: Please state your preferred start date including the month and the year. Taught masters degrees tend to begin in September. Research degrees may start in any month.
Education and Qualifications: Please complete this section as fully as possible indicating any relevant Higher Education qualifications starting with the most recent. Complete the name of the Institution (s) as it appears on the degree certificate or transcript.
English Language Proficiency: Please state the date of any English language test taken (or to be taken) and the award date (or expected award date if known).
Employment and Experience: Please complete this section as fully as possible with all employments relevant to your course. Additional details may be attached in your personal statement/proposal where appropriate.
References: Please provide the names and contact details of two academic references. Where applicable one of these references may be from your current employer. References should be completed on letter headed paper and uploaded on to your application.
Standard application deadlines
International applications (non-EU): 22 July 2016
UK and EU applications: 26 August 2016
Classes start September 2016 and you may be expected to attend induction sessions the week before.