Art History: History of Collecting & Collections
MLitt

Freya Spoor
Related links
Other programmes in the subject of History of Art: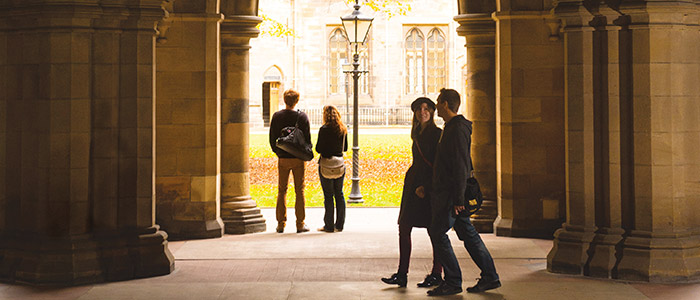 Visit our beautiful campus and find out more about your future at Glasgow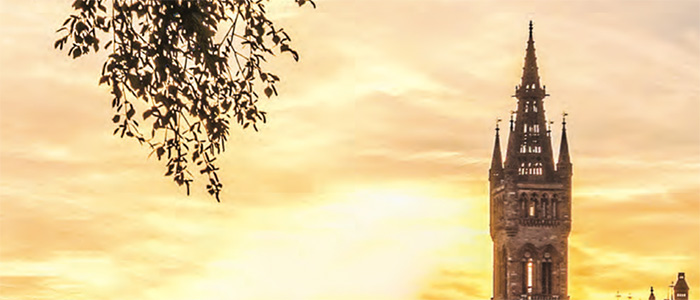 Postgraduate prospectus 2016
This Masters introduces you to the study of the history of collecting, as it has been pursued by individuals and by civic, educational or national institutions. It examines cultures of collecting and various modalities for the presentation of collections as developed in Asia, Europe, and more specifically Britain, from the late 18th century onwards through to the present. You will consider a range of theoretical and ethical issues as well as financial and societal mechanisms, which have informed collecting practices historically and that continue to do so. You will explore methodological approaches and core concepts, such as connoisseurship, taste and professionalisation, and consider how international travel, the trajectory of the art market and other types of exchange have impacted upon collecting practices.
Key facts
You will learn from world-leading researchers and develop expert knowledge in this specialised area within History of Art.
Glasgow's civic and university collections are some of the richest and most diverse in Europe and are of international standing. The University's own Hunterian Museum and Art Gallery is the oldest public museum in Scotland and has extensive holdings covering fine art, geology, anatomy and the history of medicine.
Our research forum provides you with a lively and stimulating introduction to methodological debates within art history. It provides a sense of art history's own history as well as contemporary concerns and practice, examining the beliefs and values that have informed various forms of historical and visual analysis and enquiry. It is focused around a series of seminars or workshops run by members of staff and visiting academics.
You will take five core courses and one optional course and complete a dissertation 15,000 words in length (including footnotes but excluding bibliography) which will be on a topic chosen in consultation with the tutors and the programme convenor. You will also have the opportunity to take part in a field trip.
Core courses
Research methods in practice
Cultures of collecting
Collecting East Asian art
Collecting landscapes
Optional courses
Patterns of collecting Chinese art
Economies of collecting contemporary art
And then you may choose
a Humanities Advanced Technology and Information Institute (HATII) course: 2D Digitisation (Theory and Practice)
a course from elsewhere in the College of Arts, subject to the approval of the programme convenor.
Or from these options offered by History of Art
Independent study
Hunterian placement
Work placement
Core Courses
Research Methods in Practice (HISTART5105)
Semester 1
This course will consist of teaching and learning sessions run by different staff and some guest speakers on a wide range of topics, both practical and theoretical. Bringing all taught postgraduate students in the subject together, it is intended to enable students effectively to engage with broad questions of research methods and their application in History of Art. It is designed and structured to meet the need for a critical, theoretical and methodological underpinning to postgraduate study and to equip students with vital practical research skills.
Convenor: Dr Debbie Lewer
Cultures of Collecting (HISTART5102)
Semester 1
This course will introduce you to aspects of the histories of collections and their display, historically and in the present. It will address cultures of collecting in Britain and Europe, from the late eighteenth century onwards, and consider collections as a form of civic enterprise and private philanthropy. It will explore the origins of public museums that emerged from the second half of the eighteenth century onwards.
Key 19th century developments that influenced the art market, such as the growth of middle-class patronage and the increasing professionalisation of the artist will be examined as well as the impact of new sites of display upon taste and collecting practices. Lastly, the course considers the historic roots of modern day collecting and the international art market at the turn of the 19th century and into the early twentieth century; in addition to issues relating restitution.
Convenor: Dr Minna Törmä

Collecting East Asian Art (HISTART5107)
Semester 1
This course will investigate the history and patterns of collecting East Asian art during the nineteenth and early twentieth centuries by contrasting collecting practices in Europe and North America with those of China and Japan. It will make cross-cultural comparisons of collecting practices in terms of object biography, examine the history of collecting from post-colonial studies perspective and look at key factors which have had an impact on fashions of collecting.
Convenor: Dr Minna Törmä

Collecting Landscapes (HISTART5101)
Semester 2
In 1824, King George III's Topographical Collection was donated to the British Library in London. It is now by and large kept in some 500 or so large folio volumes, arranged by place and includes maps, plans and elevations as well as views and vignettes, prints and original drawings. These works were but part of a still more vast geographical and topographical, civilian, military and naval collection held in the monarch's library, surveying his kingdom and the wider world, including his imperial territories, and the celestial realm above. On one hand, this royal enthusiasm was traditionally princely, a territorial form of statecraft above political faction. On the other hand, collecting of this kind was a popular, highly commercial, form of citizenship, an accomplishment and fascination the king shared with his subjects, who travelled the country in search of the picturesque or collected views of Britain's localities in the form of serial prints.
This course will explore this interest in collecting, exploring and recording the national territory as it emerged over the course of the long eighteenth century, with particular reference to the ways these activities shaped the landscape arts of the period. It will consider landscape architecture and garden design, topographical and antiquarian writing and illustration, poetry, painting and sketching, as well as tour accounts combining visual and written material. It will also range widely geographically, over the three kingdoms but also subject territories, on the Indian subcontinent and in North America, as well as in the southern hemisphere, exploring the connections between places.
Convenor: Dr John Bonehill
Dissertation (HISTART5018P)
Submitted at the end of August
The dissertation, or other substantial piece of work, encourages independent work through deeper study of a particular art historical, or related, problem and encourages the application of acquired research skills. It is expected that MLitt dissertations should make a contribution to some aspect of the subject. The dissertation is 15-20,000 words in length (including footnotes and bibliography) and will be on a topic chosen in consultation with the tutors and the programme director during Semester 1.
Optional courses
Economies of Collecting Contemporary Art (HISTART5023) Semester 2
This course investigates what Georg Simmel called 'the mutual determination of taking and giving,' specifically as it occurs between private individuals and public institutions through the lifetime gifting of art works. In this course, we will look at how gifting supports the development of collections of modern and contemporary art. We consider the establishment of public museums in the 19th and early 20th centuries and the role of the founding bequest or gift. Recent and significant examples of major gifts will include ARTIST ROOMS, jointly acquired by Tate and National Galleries of Scotland from Anthony d'Offay between 2008 and 2009, or the gift of 300 works of art by Eric and Jean Cass to seven museums through the Contemporary Art Society. We will draw on key discourse on the gift, beginning with Marcel Mauss' 'Essai sur le Don' (1923).
Convenor: Dr Tina Fiske
Patterns of Collecting Chinese Art (HISTART) Semester 2
This course is intended to examine the origin, changing role and status of artefacts within Chinese society and the mechanisms which fuelled these changes. Some of the themes explored will be: how and why did burial goods become collectible and desirable art objects? How significant was the Court in influencing changes in taste? How important were the merchant class and the literati in creating a market for art objects? The period of study will concentrate on developments that occurred during the Song (10th-13th centuries) and late Ming period (16th-17th centuries), and collecting trends under the succeeding Qing dynasty in the late 17th and 18th centuries, when there was a growing contact with Europe. Attention will also be made to Chinese art and the Chinese art market during the early part of the 20th century, when Chinese art collecting became dominated by the needs of European collectors and museums.
Convenor: Professor Nick Pearce
This programme introduces you to the study of the history of collecting, as it has been pursued by individuals and by civic, educational or national institutions. It examines cultures of collecting and various modalities for the presentation of collections as developed in Europe, Asia, North America and more specifically Britain, from the late 18th century through to the present. You will consider a range of theoretical and ethical issues alongside cultural, financial and societal mechanisms that have informed collecting practices historically and which continue to do so. You will also have the opportunity to explore a range of different collections from the encyclopaedic to the concise, and to question their context and strategies of presentation and their circulation through loan.
Themes of the programme include:
How collections have been framed by: questions of subjectivity; by the emergence of nation states or the pursuit of empire; by the emergence of exchange and circulation mechanisms such as the market; and by broader societal processes informing the collecting practices of institutions and individuals
The significance of a range of factors to collections and their histories, including: connoisseurship, taste and travel, the operations of the market, patterns of exchange, the professionalization of the curator, specialisation of knowledge, civil society and benefactors
Through its courses and the work placements it offers, the programme seeks to offer you sustained engagement and contact with collections in context. Teaching is based partly in the classroom and partly in collections, and the University's own Hunterian collections provide a consistent point of departure and contextualisation for the students. The programme makes use of public and private collections accessible in Glasgow, Edinburgh, Dundee and further afield in Scotland.
The programme includes a field trip to Newcastle and the Northeast.
for entry in 2016
Entry requirements for postgraduate taught programmes are a 2.1 Honours degree or equivalent qualification (for example, GPA 3.0 or above) in a relevant subject unless otherwise specified.
Note: A minimum 2.1 in History of Art or a related subject is required. You should also submit a writing sample of 2-3000 words, a CV and a personal statement.
For applicants whose first language is not English, the University sets a minimum English Language proficiency level.
International English Language Testing System (IELTS) Academic module (not General Training):
overall score 7.0
2 subtests not lower than 7.0 and no other sub-test lower than 6.5
or equivalent scores in another recognised qualification (see below)
Common equivalent English language qualifications
All stated English tests are acceptable for admission for both home/EU and international students for this programme:
ibTOEFL: 92; no sub-test less than 24
CAE (Cambridge Certificate of Advanced English): 185 overall; two sub-tests no less than 185; no other sub-test less than 176
CPE (Cambridge Certificate of Proficiency in English): 185 overall; two sub-tests no less than 185; no other sub-test less than 176
PTE Academic (Person Test of English, Academic test): 68; no sub-test less than 60

For international students, the Home Office has confirmed that the University can choose to use these tests to make its own assessment of English language ability for visa applications to degree level programmes. The University is also able to accept an IELTS test (Academic module) from any of the 1000 IELTS test centres from around the world and we do not require a specific UKVI IELTS test for degree level programmes. We therefore still accept any of the English tests listed for admission to this programme.
Pre-sessional courses
The University of Glasgow accepts evidence of the required language level from the English for Academic Study Unit Pre-sessional courses. We also consider other BALEAP accredited pre-sessional courses:
What do I do if...
my language qualifications are below the requirements?
The University's English for Academic Study Unit offers a range of Pre-Sessional Courses to bring you up to entry level. The course is accredited by BALEAP, the UK professional association for academic English teaching; see Links.
my language qualifications are not listed here?
Please contact the Recruitment and International Office: pgadmissions@glasgow.ac.uk
For further information about English language requirements, please contact the Recruitment and International Office: pgadmissions@glasgow.ac.uk
Tuition fees for 2016-17
MLitt
Home and EU
Full time fee
£6950
Part time 20 credits
£772
International
Full time fee
£15250
Fees are subject to change and for guidance only
Funding opportunities
This Masters programme is intended to provide you with a strong foundation from which to embark upon a career in the visual arts, the art market, museums and galleries, heritage and historic properties.
Graduates have gone on to hold positions in public museums and galleries and in commercial galleries in Scotland and London, and have, more broadly, entered the wider cultural and heritage fields in a number of roles. The programme also provides an excellent platform for you to move onto PhD studies and an academic career.
We ask that you apply online for a postgraduate taught degree. Our system allows you to fill out the standard application form online and submit this to the University within 42 days of starting your application.
You need to read the guide to applying online before starting your application. It will ensure you are ready to proceed, as well as answer many common questions about the process.
Do I have to apply online for a postgraduate taught degree?
Yes. To apply for a postgraduate taught degree you must apply online. We are unable to accept your application by any other means than online.
Do I need to complete and submit the application in a single session?
No. You have 42 days to submit your application once you begin the process. You may save and return to your application as many times as you wish to update information, complete sections or upload additional documents such as your final transcript or your language test.
What documents do I need to provide to make an application?
As well as completing your online application fully, it is essential that you submit the following documents:
A copy (or copies) of your official degree certificate(s) (if you have already completed your degree)
A copy (or copies) of your official academic transcript(s), showing full details of subjects studied and grades/marks obtained
Official English translations of the certificate(s) and transcript(s)
Two supporting reference letters on headed paper
Evidence of your English Language ability (if your first language is not English)
Any additional documents required for this programme (see Entry requirements for this programme)
A copy of the photo page of your passport (Non-EU students only)
If you do not have all of these documents at the time of submitting your application then it is still possible to make an application and provide any further documents at a later date, as long as you include a full current transcript (and an English translation if required) with your application. See the 'Your References, Transcripts and English Qualification' sections of our Frequently Asked Questions for more information.
Do my supporting documents need to be submitted online?
Yes, where possible, please upload the supporting documents with your application.
How do I provide my references?
You must either upload the required references to your online application or ask your referees to send the references to the University as we do not contact referees directly. There is two main ways that you can provide references: you can either upload references on headed paper when you are making an application using the Online Application (or through Applicant Self-Service after you have submitted your application) or you can ask your referee to email the reference directly to pgadmissions@glasgow.ac.uk. See the 'Your References, Transcripts and English Qualifications' section of the Frequently Asked Questions for more information.
What if I am unable to submit all of my supporting documents online?
If you cannot upload an electronic copy of a document and need to send it in by post, please attach a cover sheet to it that includes your name, the programme you are applying for, and your application reference number.
You may send them to:
Recruitment & International Office
71 Southpark Avenue
Glasgow
G12 8QQ
Fax: +44 141 330 4045
Can I email my supporting documents?
No. We cannot accept email submissions of your supporting documents.
What entry requirements should I have met before applying? Where can I find them?
You should check that you have met (or are likely to have met prior to the start of the programme) the individual entry requirements for the degree programme you are applying for. This information can be found on the 'entry requirements' tab on each individual programme page, such as the one you are viewing now.
What English Language requirements should I have met before applying? Where can I find them?
If you are an international student, you should also check that you have met the English Language requirements specific to the programme you are applying for. These can also be found on the 'entry requirements' tab for each specific programme.
Further Information
Please see the Frequently Asked Questions for more information on applying to a postgraduate taught programme.
Guidance notes for using the online application
These notes are intended to help you complete the online application form accurately, they are also available within the help section of the online application form. If you experience any difficulties accessing the online application then you should visit the Application Troubleshooting/FAQs page.
Name and Date of birth: must appear exactly as they do on your passport. Please take time to check the spelling and lay-out.
Contact Details: Correspondence address. All contact relevant to your application will be sent to this address including the offer letter(s). If your address changes, please contact us as soon as possible.
Choice of course: Please select carefully the course you want to study. As your application will be sent to the admissions committee for each course you select it is important to consider at this stage why you are interested in the course and that it is reflected in your application.
Proposed date of entry: Please state your preferred start date including the month and the year. Taught masters degrees tend to begin in September. Research degrees may start in any month.
Education and Qualifications: Please complete this section as fully as possible indicating any relevant Higher Education qualifications starting with the most recent. Complete the name of the Institution (s) as it appears on the degree certificate or transcript.
English Language Proficiency: Please state the date of any English language test taken (or to be taken) and the award date (or expected award date if known).
Employment and Experience: Please complete this section as fully as possible with all employments relevant to your course. Additional details may be attached in your personal statement/proposal where appropriate.
References: Please provide the names and contact details of two academic references. Where applicable one of these references may be from your current employer. References should be completed on letter headed paper and uploaded on to your application.
Standard application deadlines
International applications (non-EU): 22 July 2016
UK and EU applications: 26 August 2016
Classes start September 2016 and you may be expected to attend induction sessions the week before.