City Planning & Regeneration
MSc
Related links
Other programmes in the subject of Urban Studies:
Open Days, information sessions, campus tours, events near you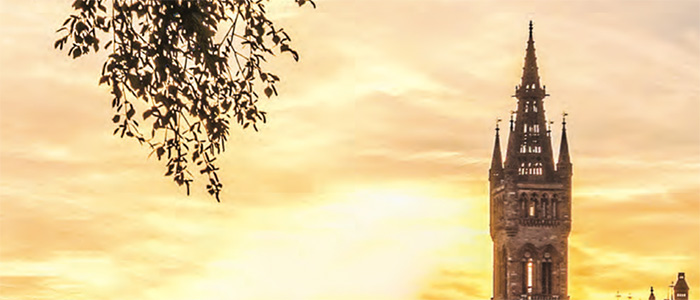 Postgraduate prospectus 2017
This programme will deliver a highly regarded professional education in city planning and regeneration. It has been developed in close consultation with the relevant professional, policy and business communities and is intended to provide you with an intensive fast-track entry to a professional career.
Key facts
If you want to establish a career as a chartered town planner, this programme is designed for you.
The programme is professionally accredited by the Royal Town Planning Institute (RTPI).
There is significant input from industry to our teaching programme, including teaching on some courses, guest lectures and seminars. There are also informal opportunities to meet people from industry at open events and recruitment presentations. We will also support you to arrange professional work placements.
You will take a series of core courses and undertake a dissertation or a major project in planning and regeneration.
The core semester 1 courses focus on planning and urban theories, principles and practices which are necessary for you to build a solid understanding of how cities, markets, institutions and planning process function. In semester 2 you will build on this knowledge base by developing core spatial planning skills and a solid grounding in regeneration. Courses will involve you attending lectures, seminars and tutorials and taking part in project, lab, field and team work.
Core Courses
Contemporary planning systems
Designing places
Development economics
Development process
Global cities
Governance and markets
Professional practices, ethics and management
Spatial planning strategies
Regenerating cities.
The MSc in City Planning & Regeneration is intended to prepare students for a career as a chartered town planner and a member of the RTPI.
"These degree programmes recognise that the real estate sector is now an integral part of a sophisticated and diverse business community and will ensure that the best talent, with the right skills, is available to the property industry." Douglas Smith, Chairman of CB Richard Ellis Scotland
The MSc in City Planning & Regeneration is now one of eight MSc degrees taught within the Real Estate, Planning and Regeneration (REPR) MSc Programme. These innovative programmes were initially launched in September 2006 by Urban Studies, which is widely recognised as one of Europe's leading centres of urban research, following close consultation with the relevant professional, policy and business communities and has been widely welcomed by leading professions in the field. It is intended to provide an intensive fast-track entry to professional qualifications for well-motivated, high-quality postgraduate students.
Alongside the main programme we also offer a Postgraduate Certificate in Real Estate and Postgraduate Certificate in Spatial Planning, primarily for CPD students.
Houssam Elokda, Canada (2014-15)
'After finishing my undergraduate degree in Community Design in Canada, I was looking for a new challenge and a different setting. Glasgow, being a city that went through a process of decline and regeneration, was a perfect setting to understand what it takes to tackle a city's challenges. Having a historic institution like the University of Glasgow, with one of the best Urban Studies departments in the UK, made the choice to study in Glasgow an easy one to make. I have always been passionate about cities. Studying city planning and learning about Regeneration put me in the perfect position to investigate the methods of revitalizing the cities I come from and bring valuable information back.
The most distinctive aspect of this programme is the inter-mingling of the real estate and planning degrees. In this programme, planning students are required to take some real estate courses and vice versa. Added to that is the mingling between the students of both courses. Planners and real estate professionals have to work together extensively in their careers to build great cities together. Putting us together, and forcing each other to sit in the other's shoes helps create a culture of empathy between the two professions. Now, I have built a network of planning and real estate professionals that I am sure will be valuable in my career. You do not get that in any other programme that I know of.
The city of Glasgow is phenomenal. It has one of the best music scenes in Europe. It also has a friendly population and a noticeable charm. You can get anywhere on foot, bike, or transit. It also has a very tolerant, diverse population that made me feel welcome. Simply put, the city allows you to live a healthy, productive, and enjoyable lifestyle.
I am currently working for Happy City, an internationally-focused planning consultancy that specialises in the intersection between urban design and happiness. This has been the topic of much of my research at the University of Glasgow, specifically my dissertation, and my experience at the university has provided me with the skills, knowledge, and, more importantly, the confidence necessary to perform my job at a higher level.'
Jane Tennant, UK (2014-15)
'I developed a passion for planning during my studies for a BSc in Environmental Management as a mature student. I applied to Glasgow in order to acquire a RTPI-accredited degree as Chartership is important for my career progression. The programme was enjoyable, from the theory through to the more practical aspects such as drawing skills for designing places, as well as the guest lecturers bringing industry experience and highlighting the varied experiences of planners from the workplace. I would definitely recommend my programme and the University. It has been an amazing experience. I would do it again, despite the hard work required.'
Ryan Sandwick, USA (2012-13)

'Having lived in California my entire life, when I began considering a postgraduate degree I saw it as an opportunity to expand my horizons. Seeking to build upon my undergraduate education - a bachelor of science in landscape architecture - I wanted to further develop academically and professionally into the realm of urban design and city planning. When I began researching programmes across the US, Europe and Australia I focused my search on cities that had successfully used design and planning initiatives to regenerate themselves. Almost immediately Glasgow surfaced as a leading city for this, while Urban Studies degrees at Glasgow was identified as one of the best and fastest growing programmes throughout the UK and Europe.
Choosing the MSc City Planning & Regeneration at the University of Glasgow quickly became a straightforward choice for me. With no real connections in Glasgow prior to moving there, I was immediately impressed with the warmth of the people and the authenticity of the city. Surprisingly diverse, there's something about the spirit of the city and Scotland as a whole that becomes part of you.
The diversity of the city extended into the courses, with classmates and professors coming from all corners of the world. This diversity built upon the high quality of education encouraging dialogue regarding the planning, real estate and regeneration fields in various countries and contexts. Working in an increasingly globalised world the access to these international perspectives helped me grow as a person and as an effective professional.
Studying at a university that was founded 50 years before Columbus landed in America provided me with extensive networks and opportunities, while the programme allowed for innovation and the fostering of new ideas. The special relationships and bonds that developed between my classmates and me extended far beyond the classroom, helping to create a support group that made my year in Glasgow better than I ever could have hoped for. Genuine friendships and professional connections continued after graduation, expanding my network into areas - geographically and occupationally - beyond what anything I would have anticipated.
Following the completion of my dissertation I was offered a position with my spatial planning professor to work with his planning firm. Assisting with research and planning projects throughout the UK, I am currently conducting research on behalf of the Scottish Government, while also working on community plans and streetscapes in England. With these opportunities afforded to me through the REPR programme I am so thankful for my experiences at the University and in Glasgow. It has truly been life changing and the best experience of my life. '
Pamela Turner, UK (2011-12)
'Having studied Geography and Politics MA at the University of Edinburgh, I chose the University of Glasgow for my MSc as I had many friends who studied here who had thoroughly enjoyed the student experience. The University has a good reputation for urban studies and the MSc City Planning & Regeneration is one of the newer and modern programmes at the University. As it is RTPI- and RICS-accredited, often a requirement by employers, this would give me the flexibility of becoming involved in planning or surveying, or in both through land and development. Although the programme was very intensive, given that it was only one year, it still allowed me time to waitress part time so I could fund my living expenses.
I enjoyed meeting like-minded people on my courses and there was a good social side too. There is an associated alumni association for those who have or are undertaking the programme. This gave extra support to me in terms of the actual working world and finding work. The lecturers helped us to find work placements and informed us when companies were recruiting for students and/or graduates. I am still involved in the alumni association for the University and my employer appreciates extracurricular activities like these.
I think Glasgow is the perfect city to undertake any urban studies course. The themes you learn about are right on your doorstep - economic decline, regeneration and so on. We looked at many case studies around the city which other universities focused on, but we had the advantage of being able to actually visit these places and experience it first-hand. I joined the City Planning & Regeneration programme because is RTPI accredited, however I know that if I want the RICS qualification in the future I can return to study and gain this without studying for 1 year again. I am now working as a graduate planner within a commercial property advisor - a national company with offices across the UK and abroad.'
Arya Moalemi, USA, 2011-12

'Deciding to attend the University of Glasgow was an exciting and easy choice for me to make. From an international perspective, the longstanding prestige of the name of the university was key to my decision. On a personal level, the strong reputation and the unfaltering helpfulness of the Urban Studies staff made me certain that the University of Glasgow was the right choice for me.
The emphasis of regeneration in the city planning domain was important to my aspirations for my future career. The programme provided me with a strong foundation on which to build a future where I can truly make a difference in communities and cities. The fact that the City Planning and Regeneration program is an RTPI-accredited programme provides me with future career opportunities that other programmes don't provide. My undergraduate degree in International Relations provided an important wider sociological and political background to the urban themes. Ultimately, these two fields meshed perfectly together.
What struck me most about the City Planning and Regeneration programme at Glasgow was the close relationship between the staff and the students. This helped develop a great dynamic where I was able to learn so much more intimately than I could have hoped.
Glasgow is a wonderful city with a dynamic history. The city's continuing evolution was an ideal backdrop for a regeneration programme where students were able to see the effects and implications of regeneration first-hand. Glasgow is a vibrant, fun city that provides everything anyone could want: a great social scene, fantastic history, beauty and intrigue, all brought together with unbeatable personality.
I would highly recommend the City Planning and Regeneration programme at the University of Glasgow. The urban context of Glasgow tied together with the comprehensive themes learned and close interaction with the Scottish academic and professional community provided a top-notch learning environment.'
Craig Potter, Scotland, 2009-2010
'I completed an undergraduate degree in MA Geography (Hons) from 2004-2008 so knew that the level of teaching and facilities are excellent, and also that the West End of Glasgow is an excellent place to live, work and study. For my chosen MSc course in City Planning and Urban Regeneration, I was aware that the Real Estate, Planning and Regeneration (REPR) programme at Glasgow has an excellent reputation as a young, emerging, high quality course. As one of only a few Royal Town Planning Institute (RTPI) accredited postgraduate courses in Scotland, the REPR programme was an appealing choice in order to understand the skills and theory behind planning practice. In fulfilling my objective of becoming a chartered Town Planner, it was vital to choose a course that has been praised and accredited by the RTPI.
Prior to the MSc from 2009-2010, I studied at the University of Glasgow from 2004-2008, gaining a First Class Honours degree in Geography. Between 2008 and 2009 I was employed as a graduate environmental planner with a large multi-disciplinary engineering and environmental consultancy, where I worked on some of Scotland's largest infrastructure schemes including the Forth Replacement Crossing.
One of the best things about the REPR programme was the grounding it gave in many inter-related aspects of the built environment, whilst building in the theory and the economics behind development. A wide variety of subject material is offered, from urban design, to development economics, to planning theory. This in turn resulted in very varied coursework requirements that challenged different aspects of a student's intellect. Where for a lot of MSc students a straightforward essay may be routine, the course went over and above this, requiring students to engage in skills such as spatial planning and economic calculations. This offers a rounded and challenging learning experience.
The teaching was excellent and lecturers were very interactive in their presentations, seeking to ask opinions and engage the students at every opportunity. This made it a varied and interesting course with plenty of opportunity to discuss ideas with fellow students and staff. The Urban Studies subject area is a very friendly one, and all lecturers were very approachable and willing to listen to any concerns, questions or queries.
I grew up near Glasgow and have lived in Glasgow for the past 6 years. It is a surprisingly diverse place, full of excellent music, nightlife and cuisine. The people are incredibly friendly, good humoured and passionate. To me, there is a real 'can-do' attitude in the city and this is epitomised by the forthcoming Commonwealth Games in 2014.
For anyone thinking of studying at the University of Glasgow on any course, I would highly recommend the excellent, diverse and challenging learning environment you will step into. Glasgow is a fantastic city and the University of Glasgow is one of the best, and oldest, in the UK.
Following my MSc in City Planning and Regeneration, I am currently employed within the renewable energy sector as a planning and environmental consultant. I am responsible for planning wind energy developments so that they do not result in adverse environmental effects. My full education at the University of Glasgow was very influential in helping my reach this stage of my career, as it has helped and encouraged me to be proactive in my learning and has offered a very rounded, thought-provoking and challenging academic environment in which to develop.'
Professional accreditation is important because it means that graduates need complete only the Assessment of Professional Competence for the relevant profession in order to obtain chartered status as MRICS and/or MRTPI.
We are pleased to announce that this programme is professionally accredited by the Royal Town Planning Institute.
‌‌
‌
As a graduate you will be in possession of an MSc degree recognised by the Royal Town Planning Institute and can develop your career as a chartered town planner. Opportunities exist in planning and development agencies and consultancies, property developers, house builders, local authorities, regeneration and development agencies and the civil service.
for entry in 2017
You should have at least a 2:1 Honours degree or non-UK equivalent (eg, a GPA of 3.0 or above) in a social sciences, arts, humanities or related discipline/subject. Applicants with a lower second Honours degree may be accepted, if warranted by strong references and/or relevant work experience.
International students with academic qualifications below those required should contact our partner institution, Glasgow International College, who offer a range of pre-Masters courses.
For applicants whose first language is not English, the University sets a minimum English Language proficiency level.
International English Language Testing System (IELTS) Academic module (not General Training)
overall score 6.5
no sub-test less than 6.0
or equivalent scores in another recognised qualification:
Common equivalent English language qualifications
All stated English tests are acceptable for admission for both home/EU and international students for this programme:
ibTOEFL: 90; no sub-test less than:

Reading: 20
Listening: 19
Speaking: 19
Writing: 23

CAE (Cambridge Certificate of Advanced English): 176 overall; no sub-test less than 169
CPE (Cambridge Certificate of Proficiency in English): 176 overall; no sub-test less than 169
PTE Academic (Pearson Test of English, Academic test): 60; no sub-test less than 59
Trinity College London Integrated Skills in English: ISEII at Distinction with Distinction in all sub-tests
For international students, the Home Office has confirmed that the University can choose to use these tests to make its own assessment of English language ability for visa applications to degree level programmes. The University is also able to accept an IELTS test (Academic module) from any of the 1000 IELTS test centres from around the world and we do not require a specific UKVI IELTS test for degree level programmes. We therefore still accept any of the English tests listed for admission to this programme.
Pre-sessional courses
The University of Glasgow accepts evidence of the required language level from the English for Academic Study Unit Pre-sessional courses. We also consider other BALEAP accredited pre-sessional courses:
What do I do if...
my language qualifications are below the requirements?
The University's English for Academic Study Unit offers a range of Pre-Sessional Courses to bring you up to entry level. The course is accredited by BALEAP, the UK professional association for academic English teaching; see Links.
my language qualifications are not listed here?
Please contact the Recruitment and International Office: pgadmissions@glasgow.ac.uk
For further information about English language requirements, please contact the Recruitment and International Office: pgadmissions@glasgow.ac.uk
Tuition fees for 2017-18
MSc
Home and EU
Full time fee
£7700
Part time 20 credits
£856
International
Full time fee
£16000
Fees are subject to change and for guidance only
Fee for submission by a research student: £460
Fee for re-assessment of a dissertation (PGT programme): £300
Submission for a higher degree by published work: £1,000
Submission of thesis after deadline lapsed: £200
Submission by staff in receipt of staff scholarship: £680
Research students registered as non-supervised Thesis Pending students (50% refund will be granted if the student completes thesis within the first six months of the period): £260
Registration/exam only fee: £110
General Council fee: £50
A 10% discount is available to University of Glasgow alumni applying to the MSc. This includes graduates and those who have completed a Junior Year Abroad, Exchange programme or International Summer School at the University of Glasgow. The discount is applied at registration for students who are not in receipt of another discount or scholarship funded by the University. No additional application is required.
Funding opportunities
We ask that you apply online for a postgraduate taught degree. Our system allows you to fill out the standard application form online and submit this to the University within 42 days of starting your application.
You need to read the guide to applying online before starting your application. It will ensure you are ready to proceed, as well as answer many common questions about the process.
Do I have to apply online for a postgraduate taught degree?
Yes. To apply for a postgraduate taught degree you must apply online. We are unable to accept your application by any other means than online.
Do I need to complete and submit the application in a single session?
No. You have 42 days to submit your application once you begin the process. You may save and return to your application as many times as you wish to update information, complete sections or upload additional documents such as your final transcript or your language test.
What documents do I need to provide to make an application?
As well as completing your online application fully, it is essential that you submit the following documents:
A copy (or copies) of your official degree certificate(s) (if you have already completed your degree)
A copy (or copies) of your official academic transcript(s), showing full details of subjects studied and grades/marks obtained
Official English translations of the certificate(s) and transcript(s)
Two supporting reference letters on headed paper
Evidence of your English Language ability (if your first language is not English)
Any additional documents required for this programme (see Entry requirements for this programme)
A copy of the photo page of your passport (Non-EU students only)
A two-page personal statement highlighting:

How your academic career to-date makes this programme a suitable next step
Why you want to study this programme
How you think this programme will help you in your future career development
If you do not have all of these documents at the time of submitting your application then it is still possible to make an application and provide any further documents at a later date, as long as you include a full current transcript (and an English translation if required) with your application. See the 'Your References, Transcripts and English Qualification' sections of our Frequently Asked Questions for more information.
Do my supporting documents need to be submitted online?
Yes, where possible, please upload the supporting documents with your application.
How do I provide my references?
You must either upload the required references to your online application or ask your referees to send the references to the University as we do not contact referees directly. There is two main ways that you can provide references: you can either upload references on headed paper when you are making an application using the Online Application (or through Applicant Self-Service after you have submitted your application) or you can ask your referee to email the reference directly to pgadmissions@glasgow.ac.uk. See the 'Your References, Transcripts and English Qualifications' section of the Frequently Asked Questions for more information.
What if I am unable to submit all of my supporting documents online?
If you cannot upload an electronic copy of a document and need to send it in by post, please attach a cover sheet to it that includes your name, the programme you are applying for, and your application reference number.
You may send them to:
Recruitment & International Office
71 Southpark Avenue
Glasgow
G12 8QQ
Fax: +44 141 330 4045
Can I email my supporting documents?
No. We cannot accept email submissions of your supporting documents.
What entry requirements should I have met before applying? Where can I find them?
You should check that you have met (or are likely to have met prior to the start of the programme) the individual entry requirements for the degree programme you are applying for. This information can be found on the 'entry requirements' tab on each individual programme page, such as the one you are viewing now.
What English Language requirements should I have met before applying? Where can I find them?
If you are an international student, you should also check that you have met the English Language requirements specific to the programme you are applying for. These can also be found on the 'entry requirements' tab for each specific programme.
Further Information
Please see the Frequently Asked Questions for more information on applying to a postgraduate taught programme.
Guidance notes for using the online application
These notes are intended to help you complete the online application form accurately, they are also available within the help section of the online application form. If you experience any difficulties accessing the online application then you should visit the Application Troubleshooting/FAQs page.
Name and Date of birth: must appear exactly as they do on your passport. Please take time to check the spelling and lay-out.
Contact Details: Correspondence address. All contact relevant to your application will be sent to this address including the offer letter(s). If your address changes, please contact us as soon as possible.
Choice of course: Please select carefully the course you want to study. As your application will be sent to the admissions committee for each course you select it is important to consider at this stage why you are interested in the course and that it is reflected in your application.
Proposed date of entry: Please state your preferred start date including the month and the year. Taught masters degrees tend to begin in September. Research degrees may start in any month.
Education and Qualifications: Please complete this section as fully as possible indicating any relevant Higher Education qualifications starting with the most recent. Complete the name of the Institution (s) as it appears on the degree certificate or transcript.
English Language Proficiency: Please state the date of any English language test taken (or to be taken) and the award date (or expected award date if known).
Employment and Experience: Please complete this section as fully as possible with all employments relevant to your course. Additional details may be attached in your personal statement/proposal where appropriate.
References: Please provide the names and contact details of two academic references. Where applicable one of these references may be from your current employer. References should be completed on letter headed paper and uploaded on to your application.
Standard application deadlines
International applications (non-EU): 21 July 2017
UK and EU applications: 25 August 2017
Classes start September 2017 and you may be expected to attend induction sessions the week before.