Art, Law and Business (Christie's Education, London)
MSc
Related links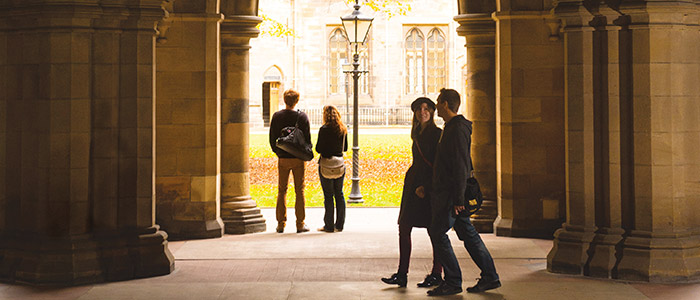 Visit our beautiful campus and find out more about your future at Glasgow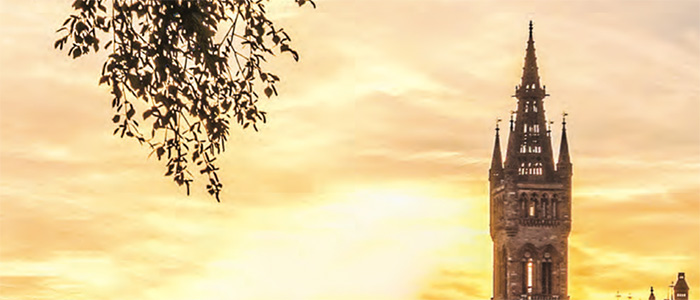 Postgraduate prospectus 2016
This Master's in Art, Law and Business is designed to explore the relationship between all three disciplines and to critically evaluate the processes and outcomes of this interaction. It will explore the specificity and dynamics of the Art Market(s) with in the current international economy.
Key facts
This intensive programme is designed for a small group of highly motivated students wishing to fast-track into the art world as professionals.
It offers a unique combination of the study of Law and Business with Art and is taught at Christie's Education London, part of Christie's Auction House, which is an affiliated institute of the University of Glasgow.
London is the heart of the international art market and the course makes full use of the museums, galleries and commercial outlets in the city. You will be registered with the University of Glasgow, but study in London at Christie's Education in Great Titchfield Street.
The work placement is a special feature of the programme. It enables you to work inside Christie's King Street – the global headquarters of Christie's Auction House – so that you can make practical use of the skills you are learning in a real-life environment.
You will also be taken to art fairs such as Art Basel, Hong Kong, FIAC Paris and TEFAF Maastricht, so that you can experience the international art market from the point of view of dealerships and discover how the market works outside the auction house.
The programme is particularly concerned with the operation of art law, and the relationship between international law and the art trade. Art law has developed through agreement and dispute between the art market's main trading partners in the USA and the UK, as well as by agreed international norms through international bodies such as UNESCO.
Key features:

The only programme of its type in the UK to combine the study of Art, Law and Business in one course of study.
Work placement of one-day-a-week is incorporated into the programme.
Visits to international art fairs are incorporated into the programme.
Lecturers from within Christie's Auction House as well as visiting academics and practitioners.
Access to Christie's Auction House.
Study in London at Christie's Education.
Opportunities for post-Master's internships.
The programme comprises three main strands:
Art: taught through a lectures and seminars, supported by visits, leading to summative assessment by seminar presentations, essays and examination.
Law: taught in lectures, case studies and seminars leading to summative examination.
Business: taught through lectures, visits, case studies, projects and seminars leading to course work in the form of reports, summative examination and a dissertation.
Teaching is delivered in all 4 semesters through lectures and seminars at Christie's Education, London. Work placements are timetabled every Wednesday during the teaching period. Visits to international Art Fairs are staged at appropriate times during the 15 months of the programme. Dissertation research is co-supervised by Christie's Education staff. Reports on your performance while on work placement form part of your overall achievement appraisal at the end of the programme.
Core Courses
History of Art Lecture Programme
History of Art Lecture Programme
Theory of Art and Culture Seminar
Art Business Lecture Programme
The Art Market(s)
Art Institutions
Auction Process
Art Marketing Management
Art Market Evolutions
Art Law Lecture Programme
Contract I: The Legal Structure of an Art Transaction
Contract II: Variation, Breach and Financial Instruments
Authenticity and Expertise – Legal Principles
Ownership, Title and Restitution
Corporate Law and Regulation
Restriction on the Movement of Art
Taxation of Art
Intellectual Property and Freedom of Expression
Cataloguing Classes
Single Object Catalogue & Consignment Report
Placement
At Christie's Auction House
Art Fairs
At least three international fairs during the period of study
for entry in 2016
2.1 Honours degree or equivalent. The applicant must show some aptitude for working with works of art, but a degree in History of Art is not required to apply for this programme; career changers from Law and Business are also encouraged to apply.
For applicants whose first language is not English, the University sets a minimum English Language proficiency level.
Tuition fees for 2016-17
MSc
This is a Christie's Education programme:
fee information available by visiting https://www.christies.edu/
Fees are subject to change and for guidance only
A 10% discount is available to University of Glasgow alumni applying to the MSc. This includes graduates and those who have completed a Junior Year Abroad, Exchange programme or International Summer School at the University of Glasgow. The discount is applied at registration for students who are not in receipt of another discount or scholarship funded by the University. No additional application is required.
Funding opportunities
Your career opportunities will be found in the auction world in the first instance, but can range to the full extent of commercial services associated with the art world: auctioneer; dealer; art insurance; art legal advisory; commercial gallery; museum support. You will also be qualified to go on to further research at PhD level in Business or Law or the History of Art.
Applications should be made directly to Christie's Education.