Academic Practice
PgCert
Related links
Other programmes in the subject of Education: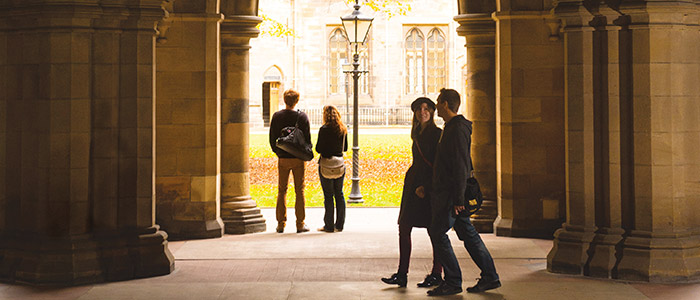 Visit our beautiful campus and find out more about your future at Glasgow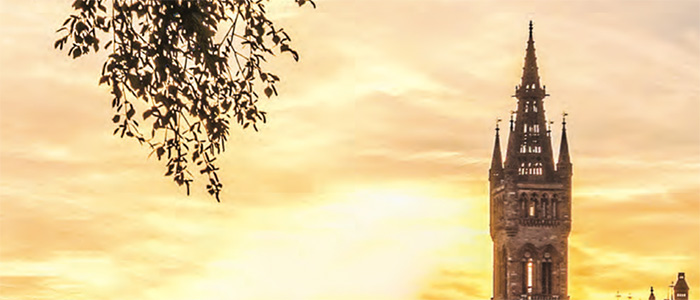 Postgraduate prospectus 2015
This programme provides a route for academic staff to demonstrate fulfillment of the OK Professional Standards Framework for teaching and supporting learning in higher education.
Key facts
This programme is aimed at probationary academic staff at the University of Glasgow although applications are welcomed from individuals in other higher education institutions, subject to availability of places.
The programme will help you to develop practices in critical reflection and judgement that you can apply in relation to your own teaching.
You will have the opportunity to work in collaboration with academic colleagues from all disciplines (in the first year) and then with coleagues from your own disciplinary area (in the second year). Taught sessions are grounded on discussion and sharing practice while working through relevant, structured activities.
You will be assessed through a range of reflective and evidence-based evaluation studies on elements of your current practice.
The key areas of learning, teaching and assessment include
course and curriculum design
evaluation of teaching practice
principles of assessment and feedback
teaching methodologies including, lecturing, small group work and online learning.
for entry in 2015
Applicants will normally hold an academic position at the University of Glasgow and will be required to undertake some teaching duties in order to successfully complete the programme.
Tuition fees for 2015-16 (subject to change and for guidance only)
PgCert
This programme is only available to University contracted staff. There is no fee.
It is likely you will already be employed within higher education. The professional accreditation and skills you gain should help enhance your career.
Applications are likely to open in early June and are accepted throughout the year.
We ask that you apply online for a postgraduate taught degree. Our system allows you to fill out the standard application form online and submit this to the University within 42 days of starting your application.
You need to read the guide to applying online before starting your application. It will ensure you are ready to proceed, as well as answer many common questions about the process.
The programme will start in October.
Do I have to apply online for a postgraduate taught degree?
Yes. To apply for a postgraduate taught degree you must apply online. We are unable to accept your application by any other means than online.
Do I need to complete and submit the application in a single session?
No. You have 42 days to submit your application once you begin the process. You may save and return to your application as many times as you wish to update information, complete sections or upload additional documents such as your final transcript or your language test.
What essential documentation should I have available before I start my application?
As well as completing your online application fully, it is essential that you submit the following documents:
A copy (or copies) of your official degree certificate(s)
A copy (or copies) of your official academic transcript(s), showing full details of subjects studied and grades/marks obtained
Official English translations of the certificate(s) and transcript(s)
Two supporting reference letters on headed paper
Evidence of your English Language ability (if your first language is not English)
Any additional documents required for this programme (see Entry requirements for this programme)
A copy of the photo page of your passport (Non-EU students only)
Do my supporting documents need to be submitted online?
Yes, where possible, please upload the supporting documents with your application.
What if I am unable to submit all of my supporting documents online?
If you cannot upload an electronic copy of a document and need to send it in by post, please attach a cover sheet to it that includes your name, the programme you are applying for, and your application reference number.
You may send them to:
Recruitment & International Office
71 Southpark Avenue
Glasgow
G12 8QQ
Fax: +44 141 330 4045
Can I email my supporting documents?
No. We cannot accept email submissions of your supporting documents.
What entry requirements should I have met before applying? Where can I find them?
You should check that you have met (or are likely to have met prior to the start of the programme) the individual entry requirements for the degree programme you are applying for. This information can be found on the 'entry requirements' tab on each individual programme page, such as the one you are viewing now.
What English Language requirements should I have met before applying? Where can I find them?
If you are an international student, you should also check that you have met the English Language requirements specific to the programme you are applying for. These can also be found on the 'entry requirements' tab for each specific programme.
Guidance notes for using the online application
These notes are intended to help you complete the online application form accurately, they are also available within the help section of the online application form.
Name and Date of birth: must appear exactly as they do on your passport. Please take time to check the spelling and lay-out.
Contact Details: Correspondence address. All contact relevant to your application will be sent to this address including the offer letter(s). If your address changes, please contact us as soon as possible.
Choice of course: Please select carefully the course you want to study. As your application will be sent to the admissions committee for each course you select it is important to consider at this stage why you are interested in the course and that it is reflected in your application.
Proposed date of entry: Please state your preferred start date including the month and the year. Taught masters degrees tend to begin in September. Research degrees may start in any month.
Education and Qualifications: Please complete this section as fully as possible indicating any relevant Higher Education qualifications starting with the most recent. Complete the name of the Institution (s) as it appears on the degree certificate or transcript.
English Language Proficiency: Please state the date of any English language test taken (or to be taken) and the award date (or expected award date if known).
Employment and Experience: Please complete this section as fully as possible with all employments relevant to your course. Additional details may be attached in your personal statement/proposal where appropriate.
References: Please provide the names and contact details of two academic references. Where applicable one of these references may be from your current employer. References should be completed on letter headed paper and uploaded on to your application.