Partners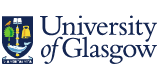 The University of Glasgow
Founded in 1451, the University of Glasgow is the 4th oldest university in the UK and one of the largest with 16,500 undergraduates, 5,000 postgraduates and 5,000 adults in continuing education. The University of Glasgow is a member of the prestigious Russell Group of major research-led universities and a founder member of Universitas 21, an international grouping of universities dedicated to setting worldwide standards for higher education. It has over 5,000 staff and an annual turnover of £290M. Its staff make valued contributions to collaborative work with some 200 institutions around the world. It has students from over 120 different countries. The University of Glasgow is officially recognised by the UK government as a centre of excellence for the study of Russian, Central and East European Studies and research in this field has been designated as a strategic priority under the Language-Based Area Studies (LBAS) training pathway for the new Scotland-wide Economic Social Research Council (ESRC) Doctoral Training Centre.
Website: www.glasgow.ac.uk and School of Social and Political Sciences and Erasmus Mundus IMRCEES in UK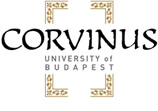 Corvinus University of Budapest
Corvinus University of Budapest** [mp4]
Corvinus University of Budapest (the former Karl Marx University) is one of Hungary's leading universities and its history stretches back to the 1850s. It has 22 BA programmes, 25 MA programmes, 4 joint programmes with partners in the EU, and 8 accredited doctoral schools (5 in social sciences). Corvinus has 850 academic staff, over 17,000 students and international agreements with universities in over 200 countries. Today 7-8 per cent of its students come from abroad. It is a member of the several international associations such as the European University Association and the International Association of Universities. Corvinus' Faculty of Social Sciences is one of the most prestigious social science educational units in Hungary. The Faculty teaches economics, international studies, sociology, political science and communications at BA, MA and doctoral levels. In sum, according to the report of the EUA Institutional Evaluation Program carried out in 2008, Corvinus University of Budapest 'has a very good platform, very good image and great potential'.
Website: www.uni-corvinus.hu and Institute of Political Science and Erasmus Mundus IMRCEES in Hungary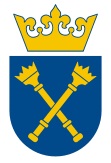 The Jagiellonian University, Kraków
The Jagiellonian University, Kraków** [mp4]
The Jagiellonian University, founded in 1364, is the one of the largest and most prestigious in Poland. It has over 50,000 students taking degree courses in 15 faculties at several campuses around Krakow. The Institute of European Studies, part of the Faculty of International and Political Studies, offers interdisciplinary study programmes at BA, MA and doctoral level, focusing particularly on Europe and processes of Europeanisation. The Institute is involved in various international research and educational projects and includes a dedicated unit, the Centre for European Studies, specializing in offering masters degree and undergraduate study abroad programmes taught in English; organizing guest lecture series with international academics and developing international cooperation opportunities. It cooperates with various consortia and partner universities in order to offer an array of double degrees.
Website: www.uj.edu.pl and Centre for European Studies and Erasmus Mundus IMRCEES in Poland
The University of Tartu
The University of Tartu, founded in 1632, is Estonia's leading centre of research, higher education and training and is the only classical university in Estonia. It offers 200 research-based degree programs, continuing education and retraining courses, based on positively accredited curricula. The University of Tartu has 1,700 academic staff, including 180 professors and has 9 faculties and 5 colleges. Tartu follows the Bologna process in the organisation of its teaching process and has a Bachelor-Master (3+2) system of study modules. It places great emphasis on quality assurance, mobility, life-long learning and linking teaching closely with research. The University of Tartu has 17 000 students, including: 630 international students; 1,200 doctoral students; and 5,100 Open University students. To support and develop its professional competence, the University has entered into bilateral co-operation agreements with 48 partner institutions in 19 countries.
Website: www.ut.ee and Centre for Baltic Studies and Erasmus Mundus IMRCEES in Estonia

The University of Turku
The University of Turku is a leading Finnish university with internationally acknowledged research and expertise. Turku has 7 faculties: Humanities, Mathematics and Natural Sciences, Medicine, Law, Social Sciences, Education & Turku School of Economics. It has over 21,000 students, with 1,500 international students from over 85 different countries. Most of them participate in English-language programs. The staff (3,000 employees) consists of Finnish and international researchers, lecturers and officers. Turku University has been active in LLP and Erasmus programmes, and is an experienced project coordinator and active partner in international educational and research programs. It participates in several networks (e.g. the Coimbra Group) and in 2000-2010 it served as the Coordinator of the Baltic Sea Region University Network. Turku University has coordinated successfully international mobility projects such as the EMECW/Erasmus Mundus Action 2 project Triple I with Russian universities started in 2008.
Website: www.utu.fi and Baltic Sea Region Studies and Erasmus Mundus IMRCEES in Finland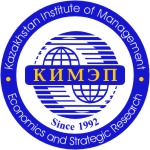 KIMEP University
KIMEP is the leading business and social sciences school in the former Commonwealth of Independent States. Its mission is to develop well-educated citizens to improve the quality of life in Kazakhstan and Central Asia. All programmes are attested by the Ministry of Education and Science, which consistently rates them amongst the very best in their categories. They are taught entirely in English. The curricula have been benchmarked against the highest Western standards. KIMEP has over 200 full-time faculty members (81 hold Western PhDs). Faculty are active in research, publishing regularly in international journals of global repute. KIMEP has 5,000 students enrolled in BA and MA programs in International Relations, Economics, Public Administration, International Journalism and Business Administration. It has 300 international students, mainly from Central Asia, Russia and South Korea. It also has thriving partnerships with local and international organizations. KIMEP has over 75 international partnerships.
Website: new.kimep.kz and Department of International Relatons and Regional Studies and Erasmus Mundus IMRCEES in Kazakhstan
**Disclaimer: The University of Glasgow is not responsible for any marketing statements made in the videos above.