UofG signs Armed Forces Covenant
UofG signs Armed Forces Covenant
Issued: Mon, 13 Mar 2017 15:54:00 GMT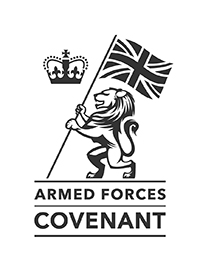 The University of Glasgow has signed the Armed Forces Covenant which recognises the value serving personnel, veterans and their families contribute.
The Armed Forces Covenant is a promise by the nation ensuring that those who serve or who have served in the armed forces, and their families, are treated fairly. It was signed last week by Secretary of Court, David Newall.
The key provisions of the Covenant state:
We the University of Glasgow will endeavour in our business dealings to uphold the key principles of the Armed Forces Covenant, which are:
no member of the Armed Forces Community should face disadvantage in the provision of public and commercial services compared to any other citizen;
in some circumstances special treatment may be appropriate especially for the injured or bereaved.
The University of Glasgow recognises the value serving personnel, reservists, veterans and military families bring to our business. We will seek to uphold the principles of the Armed Forces Covenant, by:
promoting the fact that we are an armed forces-friendly organisation;
seeking to support the employment of veterans young and old;
endeavouring to offer a degree of flexibility in granting leave for Service spouses and partners before, during and after a partner's deployment, in line with our current policy: 'Special leave'.
seeking to support our employees who choose to be members of the Reserve forces, including by accommodating their training and deployment where possible, in line with our current policy: 'Time off for volunteer reservists'.
offering support to our local cadet units, either in our local community or in local schools, where possible;
aiming to actively participate in Armed Forces Day.
---