About us
About us
We empower students & staff with disabilities, learning difficulties and medical conditions, to experience in full what the University has to offer.
We provide a range of provisions and specialist support to:
Registered students of the University with a disability,
Potential students of the University with a disability,
University staff with a disability.
Download: Disability Service Leaflet (pdf)
Address:
65 Southpark Avenue
Glasgow G12 8LE
Contact:
Tel: + 44 (0) 141 330 5497/5121
Email: disability@glasgow.ac.uk
Opening hours:
Monday to Friday
0900 - 1700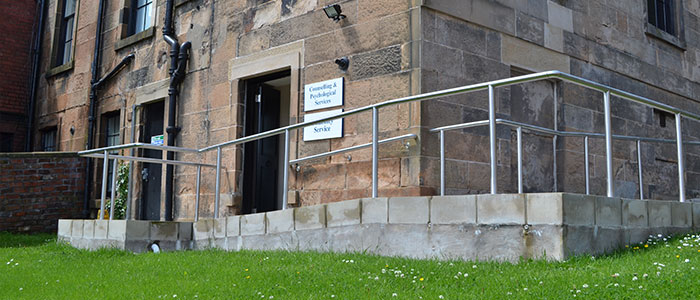 Accessibility:
There is a fully accessible entrance around the Gibson Street side to the left when facing the main entrance of the building.
[Map: E12, See campus maps]
Please confirm your access requirements when making an appointment.
To report physical access on campus email: physicalaccessissues@gla.ac.uk
Our staff:

Additional Crichton Contact:
Student Advisory Service, Maxwell House, Crichton University Campus
Tel: +44 (0) 138 770 2088
Email: studentservices@crichton.gla.ac.uk