Conferences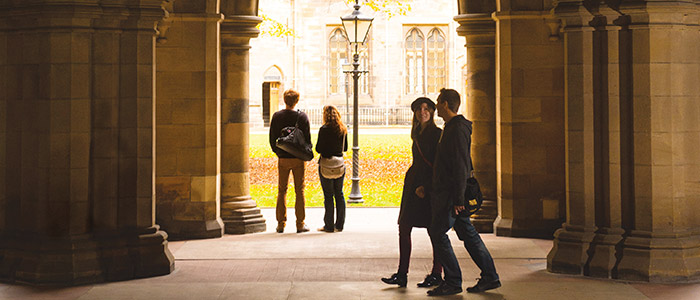 keyword search: Conferences
Browse category: Conferences
Change category
Conferences

Date: Thursday 25 September 2014
Time: 1pm - 6pm
Venue: Level 5, Sir Alwyn Williams Building
Speaker: Social Media Analytics Researchers and Student Start-Ups

An event for businesses and public agencies interested in the potential value of social media data. School of Computing Science researchers and student start-ups will present research and actual / potential commercial applications in social media analytics. We'll be joined by speakers from companies elsewhere in the UK already carving out new markets from social media data streams.

Date: Monday 29 September 2014
Time: 08:30 - 18:00
Venue: Kelvin Conference Centre, University of Glasgow, West of Scotland Science Park
Speaker: Multiple

the Boyd Orr Centre for Population and Ecosystem Health, the Institute of Biodiversity, Animal Health and Comparative Medicine and Glasgow Polyomics will host an Introduction to Microbiota Research at Glasgow. This will be a day of interesting and informative talks from experts in the field about getting started in microbiota research, and about the work already going on in Glasgow. The event is aimed at all researchers who are interested in microbiota research; from those just starting out to established researchers who wish to expand their network and discuss new ideas. Posters are also invited for display and discussion.

Date: Monday 3 November 2014 - Tuesday 4 November 2014
Time: 09.00 - 16.00
Venue: Senate Room, University of Glasgow
Speaker: Airbus, Spirit AeroSystems, Centro Italiano Ricerche Aerospaziali, Clean Sky Joint Undertaking, Blue Bear Systems Research, European Aeronautics Scien

The symposium will bring together stakeholders from the UK and EU aeronautics industry, academia, and organizations to promote the establishment of knowledge and technical networks. It will also strengthen cooperation and exchanges on the future trends in the main green technologies for reducing the environmental impact of aviation: - aircraft flight physics for emissions and noise reduction - propulsion, green materials and smart structures - high performance computing tools and numerical methods - air traffic operations and management