Conferences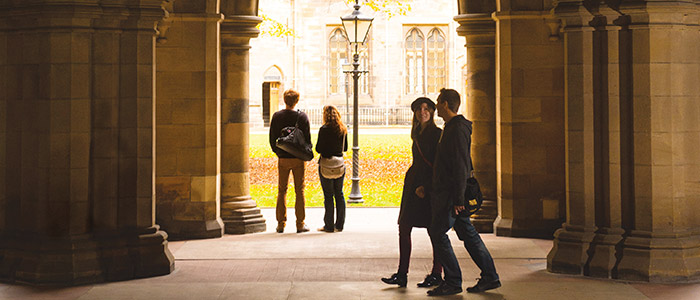 keyword search: Conferences
Browse category: Conferences
Change category
Conferences

Date: Friday 25 April 2014
Time: 9am - 5pm
Venue: Adam Smith building
Speaker: see programme

Methods and tools for the analysis of social media and ethical issues. A day for networking and introducing research in Glasgow and the UK.

Date: Monday 28 April 2014
Time: 09.00 - 14.00
Venue: Wolfson Medical Building
Speaker: CENSIS, Digital Health Institute Innovation Centre, Knowledge Trasfer Partnerships

This exhibition and networking event will highlight opportunities for collaboration between academia and industry in the areas of sensors and intelligent imaging for healthcare.

Date: Thursday 5 June 2014 - Saturday 7 June 2014
Time: 08.00 - 17.30
Venue: University of Glasgow
Speaker: Margaret Sneddon

International Lymphoedema Framework Conference 2014 Comes to Glasgow! The conference will present exciting new developments in determining the prevalence of lymphoedema. It will focus on how the latest research offers the potential to reduce the incidence, prevalence and impact of lymphoedema on peoples lives and will bring together international speakers from the fields of clinical practice, research and policy. For more information visit: http://www.ilfconference.org/ or email: Email: contact@lympho.org

Date: Friday 13 June 2014
Time: 09:00 - 16:00
Venue: Crowne Plaza Hotel, Glasgow
Speaker: Russell Stannard, Donald Clark & more

At this year's Jisc RSC Scotland conference, we will be an investigating the very latest technologies and tools for teaching, and gathering evidence of best practice in FE and HE in Scotland with awards given for the best case studies. Free to all staff from Glasgow University.

Date: Sunday 6 July 2014 - Wednesday 9 July 2014
Time: 1530 - 1315
Venue: Bute Hall, Glasgow University
Speaker: David Sabatini

BEATSON INTERNATIONAL CANCER CONFERENCE Sunday 6 – Wednesday 9 July 2014 Glasgow, Scotland Aims of the conference: Metabolic rewiring is crucial for sustaining biomass growth and the survival of rapidly proliferating cells in a metabolically stressful environment. This meeting will focus on the oncogenic signals that initiate and regulate this metabolic rewiring, as well as on the adaptability of the metabolic network in response to stress. New therapeutic opportunities in this field will be highlighted. Website, on-line registration, payment and abstract submission instructions: http://www.beatson.gla.ac.uk/conf Deadline for registration: Monday 5 May 2014

Date: Thursday 14 August 2014 - Monday 18 August 2014
Time: 09:00 - various
Venue: Scottish Exhibition & Conference Centre
Speaker: Various

The third International Marine Conservation Congress (IMCC) is being held at the SECC, Glasgow, 14 - 18 August 2014. The IMCC is currently the most important international meeting for marine conservation professionals and students. Organised by the Society for Conservation Biology, the first IMCC in Washington DC, 2009 and the second in Victoria, 2011 each attracted over 1,200 participants. This year's event will produce tangible outcomes, such as policy recommendations, white papers, blog posts, outreach activities and more. It also provides one of the best networking opportunities around for the global marine conservation community.