World Congress of Scottish Literatures, 2-5 July 2014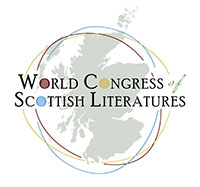 Realted Links:
World Congress of Scottish Literatures, 2-5 July 2014
From 2-5 July 2014, the University of Glasgow will host the first World Congress of Scottish Literatures in the College of Arts, with the involvement of the Association for Scottish Literary Studies and other bodies.
‌The conference will be organized under four main themes:
Theorizing Scottish literature

Gaelic, Mediaeval, Musical and Artistic Scotland

Scotland in global culture and context
The conference will be held during an exciting month in Glasgow, with the Commonwealth Games and the major Georgian Glasgow exhibition both taking place in July 2014. We will work closely with our colleagues in the city and its galleries and museums to make this a truly unique experience for our delegates. Colleagues in Ireland, Italy, Switzerland, New Zealand, the Czech Republic, North America, the UK and Australia have already agreed to organize panels, and the congress steering group, together with a wider internationally based committee, are planning regular updates to interested colleagues.
Agreed speakers at the conference include Mary-Ann Constantine, Ian Duncan, Nick Groom, Martin Prochazka, Ann Rigney, James Robertson, Rick Sher, Fiona Stafford and Chris Whatley.
Proposals were invited for papers on any aspect of Scottish Literature (in English, Scots, Gaelic or Latin), Culture, Drama or Film for the Congress, and a full conference programme is forthcoming.
f you would like to be on our mailing list, please contact Rhona Brown at: scottishliteraturecongress2014@glasgow.ac.uk
Postgraduates may also like to know that The Universities Committee for Scottish Literature (UCSL) are offering a cash prize of £125 for the best paper by a postgraduate student. All postgraduate delegates are invited to submit papers to scott.hames@stir.ac.uk by August 1.
World Congress of Scottish Literatures - Steering Group:
Convenor: Prof Murray Pittock
Secretary: Dr Rhona Brown

Prof Dauvit Broun, Prof Ian Brown, Prof Gerard Carruthers, Prof Thomas Clancy, Prof Nigel Leask, Dr Catriona Macdonald, Dr Pauline Mackay, Dr Kirsteen McCue.
World Congress of Scottish Literatures -Partners:
To facilitate the global reach of the Congress and the International Association for the Study of Scottish Literatures, partnerships have been set up with institutions around the world which are deeply engaged in researching and teaching Scottish Studies:
The World Congress of Scottish Literatures will feature research supported by the following funding bodies: