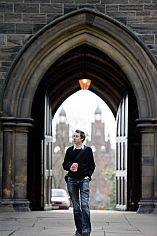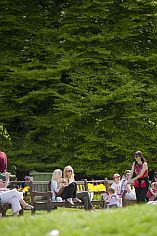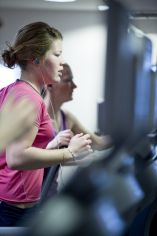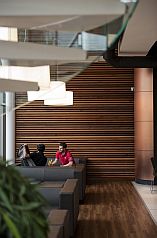 25 things to do before you graduate
1) Ask your classmates for a post exam drink on Ashton Lane
2) Visit The Hunterian museum and art gallery on campus
3) Set up a new e-mail address ready to be linked to your University of Glasgow alumni e-mail forwarding
4) Meet with a Career Service advisor to develop your job search and discuss you future career plans
5) Join Linked In and our University of Glasgow alumni group and Like the Official Alumni Facebook page
6) Have a barbeque in Kelvingrove park (weather permitting!)
7) Read a book for the sheer enjoyment of it (they also have fiction at the University Library!)
8) Get a voluntary placement through the SRC which will most likely be fun and look great on your CV
9) Participate in the 2012 Class gift
10) Visit the Barras market on a Sunday
11) Talk to that person you always wanted to get to know but never did
12) Drop hints to get someone to buy you a cute graduation gift
13) Go to a class in the gym that you have never been to before. Zumba anyone??
14) Meet friends for lunch in the University Café on Byres Road
15) Revisit your first year accommodation
16) Realise that your peers are an amazing resource (come to this understanding early and often)
17) Have one last night out at the QM and the GUU
18) Send your favourite lecturer an email to let them know you care
19) Play David Attenborough by visiting the Zoology Museum
20) Pay off any outstanding University fines as you can't graduate with them!
21) Go to a meeting of a club or society that you always meant to make time for but didn't
22) Get a foreign film out for free at the Hetherington Language Centre Library
23) Make the most of your student discount (before you rely on your alumni one at the University Shop)
24) Get your friends together and take a road trip to Loch Lomond
25) Don't leave! Check out further study and the Glasgow Alumni Scholarship
Any more suggestions? Let us know what you'll get up to at Official University of Glasgow alumni on Facebook